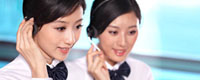 Name: Jessie
Tel: +86-755-27864416
Mobile: +86-18823763597
E-mail: jessie@rxxdisplay.com
Add: 3rd Floor Bldg.11,ChangXing Technical Zone,Wan An Road,Sha Jing town,Ban An district ,Shen Zhen ,GuangDong, China.
Skype: +8618823763597
WeChat: +8615623028461
whatsapp: +8618823763597
QQ: 1610996003





Company News
>> Kim made a comprehensive full screen strategy full price segment to "take" full screen?
If we say that the dual camera is the theme of the mobile phone market in the first half of this year, then a full screen is undoubtedly the focus of mobile phone manufacturers in the second half of the year. Inspired by the screen refresh new replacement needs, opened the mobile phone market, a comprehensive screen battle.
In the mobile phone market where the supply chain is already quite mature, the hardware iteration has always been "fast but not broken", and vendors that can not stand out from this overall screen war are likely to be at the edge of the market. How to gain a touch of bright color in the homogenization of competition, a major mobile phone brands have become the latest survival issues.
On the evening of November 26, Jin Li launched eight full screen mobile phones at the 2017 Winter Product Launch, covering the entire range of Jin Li products and the full range of products. Jin Li also became the first mobile phone brand to have a full screen of full product transformation. Liu Li-rong, Chairman of Jinli Group, said that the overall situation is irreversible and overwhelming, and that the company will popularize more rapidly.
Jin Li started a comprehensive screen universal war
As Samsung, LG, JDI, Pegasus, BOE and other upstream manufacturers a full screen production capacity continues to climb, more and more mobile phone companies started the full screen products. Since Samsung released the Galaxy S8, a number of mobile phone manufacturers such as Apple, Xiaomi, Huawei, Sharp, etc. have released a full screen mobile phone.
From an experience point of view, a full screen accommodates a larger mobile screen in a limited space, giving consumers a great visual impact while still displaying richer content, especially when watching video Stick, greatly enhance the consumer experience. Unfortunately, under the precondition that the full screen is already standard, the so-called full-screen competition may again bring handset manufacturers into homogenization competition.
Jin Li at the conference presented a full screen strategy, announced that its M series, S series, F series and the series of King Kong upgraded to full screen, Liu Lirong regarded as a continuation of Jin Li product differentiation strategy, super life, safety , Four shot Jinli product genes will be reflected in a full screen mobile phone.
Jinlian the eight new machines, there are many heavyweight star flagship models, including Jin M7 Plus, Jin M7 Maple Leaf red & amber gold, S11, S11S four flagship the most attention. Jin M7 Plus, Jin M7 Maple Leaf Red & Amber Gold not only inherited the previous independent security chip, but also on the basis of this upgraded to a secure two-chip, respectively, to protect payment and data security. While Jin Li S11 and S11S is also inherited the Jin S series fashion four-shot characteristics.
Liu Lirong predicts that this year will be the first generation of full-screen. The first half of next year will be the second-generation full-screen. The second-generation full-screen will generate more technological innovations and applications and the full-screen mobile phone will be popularized more rapidly.
Pin Jingdong layout of a second-tier market
After the conference, Jinli and Jingdong signed an important strategic cooperation agreement. Both parties will work together in "Jinli Products settled in Jingdong House and Jingdong Store", "jointly build brand Jingdong House" and "plan targeted offline joint marketing activities" And other three aspects of in-depth cooperation.
December 4, a variety of full-screen Jinxin new machine is not only on sale in the Jingdong line, will also be settled Jingdong House, and held under the "old mobile phone for a full screen mobile phone" activities.
Jinli products settled in Jingdong House and Jingdong store will be the Jin Lian this eight full screen new machine to further open up sales channels, based on the existing advantages, the existing retail model for a new upgrade, or will Open up new markets in the order of millions. On the other hand, Jingdong House and Jingdong Store now have 160 stores, different from the traditional sales model in the past, in an attempt to create a brand new area of ​​"unbounded retail". At this point, Channels and open market strategies coincide.
Liu Lirong said that Jin Li took root in offline channels for 16 years and that channel service capabilities have always been the core competitiveness advocated by Jin Li. Hope that through cooperation with Jingdong, co-development of first and second tier cities.