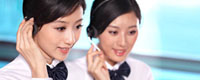 Name: Jessie
Tel: +86-755-27864416
Mobile: +86-18823763597
E-mail: jessie@rxxdisplay.com
Add: 3rd Floor Bldg.11,ChangXing Technical Zone,Wan An Road,Sha Jing town,Ban An district ,Shen Zhen ,GuangDong, China.
Skype: +8618823763597
WeChat: +8615623028461
whatsapp: +8618823763597
QQ: 1610996003





Company News
>> Domestic BOE OLED Liu Haiping appeared: 6.18 inches 2K resolution
There is no doubt that after the iPhone X, next year's flagship phone should always be equipped with Liu Haiping. After all, under the current technical conditions, Liu Haiping may be the best choice to take care of the screen while taking care of the experience.
Earlier news shows that the current capacity of OLED Liu Hai-screen basically contracted by Samsung, so many flagship machines next year may look highly consistent, after all, they will use products from Samsung.
The good news is that, in addition to Samsung, the domestic screen makers are also force Liu Haiping, BOE came up with their own results.
From users @ Kumamoto exposure of science and technology picture, BOE recently displayed its 6.18-inch Liu Haiping, the resolution reached 2K level (2992 * 1440, the picture is rather vague, can not be carefully resolved), PPI is 537, the brightness is 390nit, made of AMOLED.
According to common sense, the cost of this screen should be lower than Samsung's products with the same level, so if it can be successfully mass production, it should be popular with domestic manufacturers, next year there may be a large number of high-end mobile phones equipped with this piece screen.
So the question is, Android phone using Liu Haiping, then, in the interactive logic to achieve the level of the iPhone X? let us wait and see.