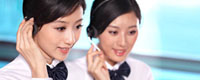 Name: Jessie
Tel: +86-755-27864416
Mobile: +86-18823763597
E-mail: jessie@rxxdisplay.com
Add: 3rd Floor Bldg.11,ChangXing Technical Zone,Wan An Road,Sha Jing town,Ban An district ,Shen Zhen ,GuangDong, China.
Skype: +8618823763597
WeChat: +8615623028461
whatsapp: +8618823763597
QQ: 1610996003





Company News
>> Korean enterprises shut down LCD production line Chinese manufacturers is coming
Once the LCD screen has always been big-screen display of the dominant, slim and larger display area, but also the CRT (cathode ray tube) television directly out of the game. However, in recent years, the market has been circulating this LCD screen will also be replaced. OLED has many advantages such as self-luminous characteristic, infinite contrast, true color, flexible display and zero delay. There are also reasons to believe that LCD will eventually replace LCD as the future mainstream display.
For more than a decade, South Korea has been firmly in the top spot in the display panel market, with LCDs and OLEDs in the world. Almost all of the top-level screens in the world can be found in Korea. However, this year the market situation has changed dramatically. Even the South Korean display industry is eager to find a way out in the midst of this drastic change.
Chinese manufacturers to Korean enterprises feel crisis
At present, there are plenty of funds in the Chinese mainland market. Coupled with government subsidies for the development of new display technologies, companies including BOE, Tianma, Huaxing Optoelectronics, and Huiguang Optoelectronics and Guoxing Optoelectronics all have intentions or have started to layout OLED related fields. Among them, BOE AMOLED VI Line has begun mass production.
Perhaps because the Chinese manufacturers have thrived in recent years, leaving many Korean companies feeling the crisis. Among them, radical manufacturers have made surprising decisions. South Korea's LG Display recently closed its fifth-generation P4 plant in Gumi City, another closed-down LCD line after the 3.5-generation P2 plant. It is expected that the 4th-generation P3 plant will be closed by the end of the year. LGD expects to invest $ 18.08 billion in the OLED industry by 2020, with P10 and E6 in Paju and E5 in Gumi, respectively, and an OLED plant in Guangzhou, China.
Another South Korean panel maker, Samsung Display, also closed a 7-generation panel fab and two 5th-generation panel strips in a row in three years while building two large-scale OLED panel plants in South Korea. This year Samsung Display is out of 88 billion US dollars to expand production capacity, and some of the original LCD production line transformed into OLED panel production line.
Han abandoned LCD will be Chinese manufacturers opportunities
From the strategic layout of these two companies we can see that Korean manufacturers are speeding out the LCD panel, the intent of the transition to OLED has been very clear. However, it seems unlikely that OLEDs will completely replace the LCD screen in the future. And subject to the current manufacturing process, today's OLED screen, there are many flaws need to be further improved.
Optimistic estimates, for the LCD display business cycle, at least five years in the market, especially in large-size display screen, give LCD more time. However, due to the gradual closure of South Korea's LCD production line, the current market structure will cause some impact.