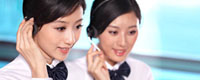 Name: Jessie
Tel: +86-755-27864416
Mobile: +86-18823763597
E-mail: jessie@rxxdisplay.com
Add: 3rd Floor Bldg.11,ChangXing Technical Zone,Wan An Road,Sha Jing town,Ban An district ,Shen Zhen ,GuangDong, China.
Skype: +8618823763597
WeChat: +8615623028461
whatsapp: +8618823763597
QQ: 1610996003





Company News
>> Apple turned to AMOLED day panel factory mining strategy 5th,Apr,2017
Market expectations Apple smartphone iPhone 8 drive panel factory development of flexible active organic light-emitting diode (AMOLED) panel, but came the Japanese display company also synchronized development of flexible liquid crystal display (LCD) panel.
Samsung monitor (SDC) is currently the only production AMOLED mobile phone panel manufacturers, Apple iPhone 8 is expected to use Samsung display AMOLED panel display.
IHS pointed out that the AMOLED panel using fine metal mask evaporation process, it is difficult to enter the mass production stage. In order to avoid direct competition with Samsung Display, Japan Display Corporation (JDI) adopted a different strategy, in the development of flexible AMOLED panel, but also the development of flexible thin film transistor liquid crystal display (TFT LCD) panel.
IHS said that in early 2017, the Japanese display (JDI) announced the development of flexible panel technology, the technology used in the LCD panel, and the use of plastic substrate, so flexible TFT LCD design. The technology will be first applied to the 5.5-inch smartphone, full HD (Full HD) quality LCD panel.
Japan Display Company (JDI) has demonstrated a flexible LCD panel sample at its technology show and plans to begin in 2018.
IHS analysis, the current AMOLED panel with its advanced flexible display design, leading the smart phone panel market, such as the Samsung Galaxy Edge series of curved edge of the phone display panel; Apple (Apple) is also about the new iPhone in 2017 AMOLED panel.
Watch the mobile device market, AMOLED continues to challenge the TFT LCD technology, Samsung Display (SDC) has been in the AMOLED market for 10 years to dominate. 2016 Samsung display AMOLED panel shipments of nearly 400 million, and is expected to challenge more than 500 million in 2017.
IHS stressed that in order to catch up with the upsurge of Samsung monitors and AMOLED panels, many panel makers, especially panel makers in mainland China such as BOE, Pegasus, Huaxing, Guocheng, and so on are investing in flexible AMOLED panel factory, And then put into mass production.