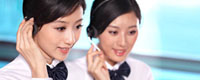 Name: Jessie
Tel: +86-755-27864416
Mobile: +86-18823763597
E-mail: jessie@rxxdisplay.com
Add: 3rd Floor Bldg.11,ChangXing Technical Zone,Wan An Road,Sha Jing town,Ban An district ,Shen Zhen ,GuangDong, China.
Skype: +8618823763597
WeChat: +8615623028461
whatsapp: +8618823763597
QQ: 1610996003





Company News
>> Domestic OLED has begun mass production, do not miss more than 1 million on the train
In October of this year, BOE officially announced that its sixth-generation flexible screen production line in Chengdu was put into operation in May this year and mass production is expected to begin in the same month. This flexible OLED screen monthly output of 48,000, has been delivered to some domestic handset manufacturers. Breaking the monopoly of Korean companies in the flexible OLED panel market. At the same time, BOE executives visited the headquarters of Apple and told each other responsible person. They plan to invest a new production line in Sichuan's B11 line and the planned line B12 into Apple's cell-phone OLED. 70% of B11 plant capacity will be invested in flexible OLED production, the remaining 30% production capacity to produce folding panels.
Huaxing Power Production has two 8.5-generation line and a 6-generation line, and is building the 11th generation line and the second 6th generation line. Another panel company Pegasus Technologies also openly said that the company's customers demand for small-size OLED screen strong, the high threshold of technology production, production line from the production to stable production will take some time, the company is actively promoting the 6th generation LTPS AMOLED production line. At present, the 7th generation of 6 domestic production lines are all flexible production lines, and some production lines have begun to gradually be shipped.
Released in 2015 Samsung released the world's first 3D surface mobile phone Samsung S6 edge, when the mobile hot to not. Behind some mobile phone manufacturers released some 3D surface phone, millet Note2, Huawei Mate 9, vivo Xplay6, LG G Flex 2, etc., are always tepid, the output is not large. There are two main reasons for this:
First, oled screen production control. We know that oled production technology has always been controlled by Samsung and that handset manufacturers need to use the 3D surface screen to sourcing from Samsung while competing with Samsung's own flagship line of handsets.