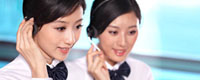 Name: Jessie
Tel: +86-755-27864416
Mobile: +86-18823763597
E-mail: jessie@rxxdisplay.com
Add: 3rd Floor Bldg.11,ChangXing Technical Zone,Wan An Road,Sha Jing town,Ban An district ,Shen Zhen ,GuangDong, China.
Skype: +8618823763597
WeChat: +8615623028461
whatsapp: +8618823763597
QQ: 1610996003





Company News
>> LG actively expand the scale of OLED construction in China is expected to be approved
Recently, according to foreign media reports, LGD's eight-generation OLED panel plant in Guangzhou, China is expected to receive approval from the South Korean government in the second or third week of December.
OLED is widely regarded as the ideal technology for the next generation of displays. It can be widely used in the display fields of TVs, mobile phones, commercial and automotive products. LG Display actively promotes the promotion of OLED products as the leader of the global OLED panel manufacturers. The market for Apple iPhone X on the use of the OLED panel, the move in 2017 the global OLED panel market as a whole the rapid expansion of the scale. Show manufacturers A number of domestic and foreign enterprises have carried out OLED panel manufacturing process, including Sharp, JDI, BOE, Huaxing photoelectric, Tianma microelectronics and other panel makers to actively invest in equipment.
Also, Samsung has had to switch to LG's panel due to the recent sharp announcement that Samsung unilaterally cut off its supply of Samsung panels. LG Display OLED panel once applied to Samsung LCD TV, the panel needs will be greatly improved. However LG Display Company (hereinafter referred to LGD) responsible person in an interview responded that the cooperation is currently under negotiation.
There are indications that LG Display are hoping to rapidly expand the production of OLED panels, the next few years is the first year of popularity of LG LCD panels.