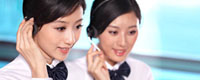 Name: Jessie
Tel: +86-755-27864416
Mobile: +86-18823763597
E-mail: jessie@rxxdisplay.com
Add: 3rd Floor Bldg.11,ChangXing Technical Zone,Wan An Road,Sha Jing town,Ban An district ,Shen Zhen ,GuangDong, China.
Skype: +8618823763597
WeChat: +8615623028461
whatsapp: +8618823763597
QQ: 1610996003





Company News
>> Face recognition difficult to use! Apple took off the screen fingerprints new iPhone cool
Fingerprint identification is completely abandoned by the phone? The popularity of full-screen seems to have accelerated the death of fingerprinting, but if the fingerprints can be quickly mass-produced and commercialized, it may be another story.
The introduction of iPhone X has shown the intent of Apple, that is to give up Touch ID, use Face ID, but they also said that face recognition is the future, so fingerprinting is abandoned is inevitable.
However, the situation seems to be different from what Apple publicly stated, and now they have applied for a patent in 2015. That is, fingerprint recognition is implemented under the OLED screen. And this fingerprint sensor is not fixed in one place, your finger is on the screen Unlocked can be identified in any one location.
There is no doubt that in this technology, Apple has invested a great deal of energy, so the promotion of the next screen fingerprinting technology is also possible. Maybe we think differently, next year, adding iPhone screen fingerprinting is possible, of course, just as a means of supporting Face ID, after all, this year we also see the face recognition, identification speed is slow, while playing bad chance is too high , The perfection of these technologies requires Apple to strengthen for a long time.
Follow-up iPhone in order to control the cost, then the use of flat-panel mobile phones low-end fingerprinting is possible, in short, under the screen fingerprinting technology has been almost completely get Apple, and they also have their own factories, to see how to promote.
At least from the current experience point of view, we welcome the next screen instead of fingerprints face recognition, after all, excessive use of new technology requires a step by step.