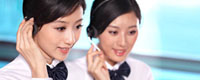 Name: Jessie
Tel: +86-755-27864416
Mobile: +86-18823763597
E-mail: jessie@rxxdisplay.com
Add: 3rd Floor Bldg.11,ChangXing Technical Zone,Wan An Road,Sha Jing town,Ban An district ,Shen Zhen ,GuangDong, China.
Skype: +8618823763597
WeChat: +8615623028461
whatsapp: +8618823763597
QQ: 1610996003





Company News
>> Apple talk about iPhone X future: face recognition upgrade, more comprehensive screen more thoroughly
Apple is the case, respected for the radical and radical new technology, specific to this year, spent years of fingerprinting, they are instantly abandoned, replaced by the face recognition function, does not give you any out of the process of adaptation, only Accept so forcefully
There have been many users before that Apple should keep the Touch ID on the iPhone X, is just an aide, so that we can better accept Face ID, for such remarks, Apple Marketing President Phil Shiller said iPhone X We all see after the listing, user satisfaction is high, we all accept Face ID this feature, but also very happy to use.
In Phil Schiller's view, fingerprinting is already over-gas technology, the future of the new iPhone, we can not see it's figure, at least iPhone X series is the case, while the full screen, abandon the Home button There is no choice.
Phil Schiller said that after removing the physical Home button, switch to a full screen, we will change the mode of operation, the new added back to the main screen and application switching gestures by everyone like, you get started basically 30 minutes Can be completely adapted.
In Apple's view, the future of ultra-high-end iPhone, must be Face ID (evolving) new technology + final 100% screen share of the screen, in view of their leadership in the industry, the future of mobile phone manufacturers will follow suit in this direction .
Therefore, the basic shape of the iPhone X is the case, the screen will continue to increase the proportion, face recognition accuracy, accuracy, security rate will increase.