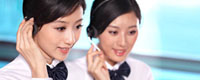 Name: Jessie
Tel: +86-755-27864416
Mobile: +86-18823763597
E-mail: jessie@rxxdisplay.com
Add: 3rd Floor Bldg.11,ChangXing Technical Zone,Wan An Road,Sha Jing town,Ban An district ,Shen Zhen ,GuangDong, China.
Skype: +8618823763597
WeChat: +8615623028461
whatsapp: +8618823763597
QQ: 1610996003





Company News
>> Meizu first full screen charm blue 6S exposure: cancel the entity Home button using side fingerprints
This year's Meizu is bleak, there is no last year to play chicken blood type outbreak, although there are many new machines introduced, but most of the market reaction was mediocre, after a big adjustment, Huang Zhang is also expected to re-attack next year. Now mobile phone circle full screen design hot, Meizu has no movement, before the exposure of the charm blue 6S can be regarded as their first full screen product, the original double 12 on sale, but sources said that as a result of the new camera debugging problems, Be delayed until January next year release.
For the charm blue 6S this phone, now the latest news that the aircraft has been identified in the shape design, abolished the entity Home button, with 18: 9 full screen design, with the side buttons integrated fingerprint recognition.
As we are concerned about the configuration, Charm blue 6S is said to use the processor is not MediaTek, and may be Samsung's Exynos7872, based on 14nm process technology, with two Cortex-A73 core + four Cortex-A53 core, integrated T830MP2 image processor, And have full Netcom features, while also providing 13 million pixel camera and 3GB of memory.
In addition, sources also stressed that the price of Charm Blue 6S is the same level with the Nuts Pro2, then this is the case, it is also the main 2000 yuan file. By the way, in addition to Charm blue, Meizu also planning a full screen new machine, the same screen dot + side fingerprints design, but the processor will be Xiaolong 660.