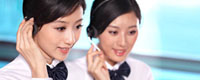 Name: Jessie
Tel: +86-755-27864416
Mobile: +86-18823763597
E-mail: jessie@rxxdisplay.com
Add: 3rd Floor Bldg.11,ChangXing Technical Zone,Wan An Road,Sha Jing town,Ban An district ,Shen Zhen ,GuangDong, China.
Skype: +8618823763597
WeChat: +8615623028461
whatsapp: +8618823763597
QQ: 1610996003





Company News
>> Sharp expands OLED panel size storms Apple iPhone orders 5th,Apr,2017
Hon Hai and Sharp investment OLED production line new progress. Foreign media reports, Sharp plans to drop 100 billion yen, expand the OLED panel production scale, storm Apple iPhone orders.
Sharp plans to invest 100 billion yen (about NT $ 27.36 billion) to expand the organic light-emitting diode (OLED) panel production line, in order to catch up with Samsung (WSJ) Japanese version of 7, familiar with Sharp plans news sources reported that Sharp plans to invest 100 billion yen (Samsung) in the OLED panel production scale.
Reported that the source pointed out that Apple will launch this year with the new OLED panel with the iPhone products.
KGI analyst Guo Ming 錤 recently expected, OLED version of the iPhone in the second half of this year, three new models of shipments from the original expected 50% to 55%, to 60%.
Japan Daily News reported in mid-February, Hon Hai and Sharp are considering the establishment of intelligent mobile phone OLED panel factory in mainland China. Sharp candidates include Henan, Henan, where Honghai has iPhone assembly plant, Hon Hai also consider funding.
The report said that in order to compete with rivals in mainland China orders, Sharp OLED panel factory production schedule may be more than the original plan in 2019 and then accelerated.
Nikkei Asian Review (Nikkei Asian Review) reported in early January, Hon Hai and Sharp may work together to spend 100 billion yen in Zhengzhou set up OLED panel plant.
Bloomberg (Bloomberg) recently reported that Apple is negotiating with the Chinese mainland BOE, consider the BOE become a new generation of iPhone screen suppliers, do not rule out the fastest 2018 BOE into the supply chain. BOE has dropped $ 14.5 billion to set up two AMOLED lines in mainland China, Sichuan.
Sharp on September 30 last year to invest 57.4 billion yen to introduce OLED panel substrate, OLED manufacturing and installation of the necessary process equipment for the formation of substrate TFT film, through the deposition of OLED substrate coating, and the installation of the driver IC peripherals, etc. Process, is expected to start from April to June 2018 operation.
Japanese media previously reported that Sharp OLED main production line was originally planned in Japan Sanqian County multi-gas county multi-gas town of the three businesses, and Osaka (soil sector) City Office.
Market participants pointed out that Hon Hai led Sharp to invest in OLED production lines, to consolidate the future supply capacity of Apple's iPhone panel, and further with South Korea's LG Display, Samsung's Samsung Display, and the Japanese display company JDI rival.
Apple OLED version of the iPhone can be smooth, the Japanese equipment industry Canon Tokki role key. Market players say Canon Tokki understands OLED organic vapor deposition critical process equipment, including Samsung Display, LG Display and BOE, to order OLED equipment to Canon Tokki.
IHS Markit has previously pointed out that China's major AMOLED panel plants include EverDisplay Optronics, Tianma Micro-electronics and Govisionox Optoelectronics.