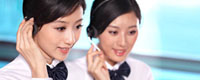 Name: Jessie
Tel: +86-755-27864416
Mobile: +86-18823763597
E-mail: jessie@rxxdisplay.com
Add: 3rd Floor Bldg.11,ChangXing Technical Zone,Wan An Road,Sha Jing town,Ban An district ,Shen Zhen ,GuangDong, China.
Skype: +8618823763597
WeChat: +8615623028461
whatsapp: +8618823763597
QQ: 1610996003





Company News
>> FIME opens Chinese companies and laboratories in Shenzhen
On December 18, 2017, FIME, the world's leading testing and certification consulting service provider, announced the opening of a company and testing lab in Shenzhen, China, to provide tailored consulting, testing and certification to local terminal suppliers, system integrators and service operators. Services to meet individual needs while delivering emerging technology solutions including cloud, eUICC and M2M to work with customers to develop leading digital payment products and services.
FIME President Lionel Grosclaude said: "For a long time, FIME has been closely cooperating with domestic manufacturers, and in the past ten years, digital payment and security certification technologies have made significant progress in China with the market growing and diversifying. FIME will provide Chinese customers a more convenient entrance and platform for international services to meet the rapidly growing customer needs. "
FIME has spent more than 20 years in the payment ecosystem, from the initial project launch to the terminal business model, supporting the full product and service development cycle.
Jiang Peng, general manager of FIME China, said: "China's innovation agglomeration effect has become increasingly prominent, more and more global technology and business innovation in China.FIME will help Chinese customers and partners to optimize and upgrade business solutions, and international standards Integrate with each other to enhance its global influence and jointly promote China's technological evolution in such areas as financial technology, trusted connectivity and security identification. "
FIME's global operations include regions and countries in the Middle East, Africa, the Americas, Asia, Europe and India. FIME offers a full range of consultancy and efficient technical design, implementation and certification services for payment, telecommunications, transportation and identity services. Deploy the service.
FIME provides a full range of consulting services, technical training, technical design, test tools and certification testing in financial services, telecommunications, transportation, and identity services. FIME's team of experts provide end-to-end support for the project, providing solutions to the technical problems customers face, meeting the full, standardized, industry-standard, multi-brand requirements.
With more than 20 years of experience, FIME understands customer needs and has the ability to ensure that cards and mobile payments are completed in a timely and successful manner. It supports a range of technologies including touch, contactless, EMV chips, Near Field Communication (NFC), host-based card emulation (HCE), tagging, secure element (SE), machine-to-machine Internet of Things, and Trusted Execution Environment (TEE). In cooperation with domestic and foreign payment agencies and industries, FIME has ensured that its multi-brand products always meet the latest market needs.