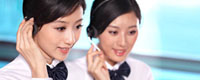 Name: Jessie
Tel: +86-755-27864416
Mobile: +86-18823763597
E-mail: jessie@rxxdisplay.com
Add: 3rd Floor Bldg.11,ChangXing Technical Zone,Wan An Road,Sha Jing town,Ban An district ,Shen Zhen ,GuangDong, China.
Skype: +8618823763597
WeChat: +8615623028461
whatsapp: +8618823763597
QQ: 1610996003





Company News
>> Top three domestic panel makers will join JDI technology exchange or key points
On the 20th of December, Japanese media said the tight capital of Japan's Display Display Company (JDI) is discussing an investment of more than 200 billion yen (about 1.8 billion U.S. dollars) by three Chinese panel makers, including the BOE. The other two companies are Tianma Microelectronics Co., Ltd. and China Star Optoelectronics Co., Ltd. (CSOT), which envisage raising over 200 billion Japanese yen (about 1.8 billion U.S. dollars) in total funds.
In 2011, the merger of Sony, Toshiba and Hitachi's OLED divisions formed the JDI. Before the end of a fiscal year in March next year, the company must come up with a new plan to reverse its business. Receiving the funding from outside investors may be part of the new plan. If the consultation is not smooth, JDI's cash flow will become distress, restructuring and restructuring may usher in a critical juncture.
For the purpose of this financing, JDI plans to improve the existing "evaporation method", as early as 2019 production of small organic EL panels for smartphones, rather than the use of JOLED developed "printing method." At the same time, JOLED will use its own production of large and medium-sized panels for industrial equipment and TVs. JDI hopes to respond to a wide range of needs by having both modes of production within the group.
According to the report, Hon Hai in Taiwan, China, is also the target of JDI's consideration of capital cooperation. However, Sharp, a maker of LCD panels owned by Hon Hai, has become the bottleneck for the two sides to negotiate because if capital cooperation between the two sides is regarded as a potential obstacle to the LCD panel Market competition, fear will not be able to pass the relevant countries anti-monopoly law review.
JDI's performance continued to be sluggish. Indicators reflecting the stability of its business, "Own Capital," decreased year by year and dropped to 324.8 billion yen at the end of FY16. FY17 FY17 FY17 total of JPY170 billion in special losses as a cost of structural reform is expected. However, it has not been able to avoid 4 consecutive years of losses. Own capital status further severe several into a fact.
In terms of cash flow, JDI has managed to maintain the current level of 1070 billion yen of loans set by the three major banks at this stage. However, capital will likely reach its bottom if the work of capital partners is lagged. JDI's largest shareholder, the Japanese semi-official fund "industrial innovation agencies" may have to be additional support.
Japan's monitor press spokesman declined to comment on the news that Chinese manufacturers such as BOE are taking a stake, but again he spoke of the medium-term recovery plan proposed in August when the company said it was in talks with several companies considering cooperation with global companies.
Last year, due to a decline in iPhone sales, the yen strengthened and the financial status of Japanese monitors deteriorated. As a result, the company eventually had to seek assistance from the Innovation Network Corporation of Japan (INCJ) for a total of 640 million U.S. dollars. INCJ is a fund set up by the Japanese government that will help troubled manufacturing companies.
In March next year, the Japanese monitor will announce the transition plan, the new cooperation framework may appear in the program, if new investors, capital injection, INCJ can step down the shareholding, it holds 36% of the shares.
According to statistics, JDI is mainly composed of two major business segments. In 2016, the mobile segment (including smart phone, tablet computer and mobile phone panel products) accounted for more than 80% of revenue, while revenue dropped significantly by 13.1% to 728.641 billion yen ; And the automotive / non-mobile device sector (including household appliances such as automotive equipment / digital cameras / game consoles, panels for industrial machinery such as medical displays, and patent revenues) grew 3.2% to JPY 155.798 billion.
Currently in the OLED panel market, Samsung and LG occupy the leading two Korean companies, but Samsung and other "vapor deposition type (in a vacuum state, the red, green, blue and other luminescent materials vapor deposition attached to the substrate) "Compared to technology, JOLED printing technology, the initial investment burden, material consumption is also less, the manufacturing cost is expected to be 3-4% lower than the evaporation type, and once the cost is reduced, it is expected to provide OLED panels at a lower price, so JOLED plans to price competitiveness as a weapon to regain the disadvantage.
For this cooperation, the exchange of technology may be the most important, JDI in September this year, has successfully developed a called Full Active LCD panel, and later was used in the millet MIX 2, and it is said that the cheap version of the year iPhone X will use the panel, access to this funding, JDI is expected to grab the meat from Samsung, LG mouth.
And in the OLED technology, BOE has been able to produce the sixth generation of AMOLED flexible screen, and JDI and Sharp have also been hoping to Samsung in the area of ​​OLED threat, after the cooperation between the two sides, maybe really in this area A cup of soup, after all, very early news that Apple had considered BOE into the list of suppliers.