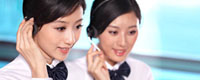 Name: Jessie
Tel: +86-755-27864416
Mobile: +86-18823763597
E-mail: jessie@rxxdisplay.com
Add: 3rd Floor Bldg.11,ChangXing Technical Zone,Wan An Road,Sha Jing town,Ban An district ,Shen Zhen ,GuangDong, China.
Skype: +8618823763597
WeChat: +8615623028461
whatsapp: +8618823763597
QQ: 1610996003





Company News
>> Rolling full screen! Samsung exposure folding phone patent is very shocking
Samsung R & D folding screen mobile phone is no secret, Samsung Mobile CEO Gao Dongzhen had previously revealed that Samsung will be the earliest in early 2018 release foldable phone.
According to foreign media CNET reported that the Netherlands has a Web site LetsGoDigital found a Samsung Samsung screen folding cell phone new patents from the World Intellectual Property Organization, let's take a look below.
As shown in the figure, the patent file shows a Samsung folding phone similar to the ZTE AXON M, with the two phones stitched together by hinges and when it is fully unfolded, resembles a small tablet.
However, there is a difference between the two. The hinges of the Samsung folding screen are located at the top and the tail of the side of the screen, while the junction of ZTE AXON M is the middle of the side.
In addition, the Samsung fold screen is also a bright spot when it is unfolded will show a visual experience of the entire screen, while the ZTE AXON M expand there will be a black side in the middle.
As this is a patent document, not physical, so it is not clear whether Samsung will launch the appropriate product.
However, from the current trend of view, folding screen mobile phone will be one of the future trends, it is the future of mobile phones to achieve a further expansion of the screen size of a way, taking into account the portability, in the pocket will not become cumbersome than Full screen more advantages.