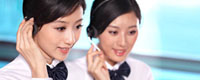 Name: Jessie
Tel: +86-755-27864416
Mobile: +86-18823763597
E-mail: jessie@rxxdisplay.com
Add: 3rd Floor Bldg.11,ChangXing Technical Zone,Wan An Road,Sha Jing town,Ban An district ,Shen Zhen ,GuangDong, China.
Skype: +8618823763597
WeChat: +8615623028461
whatsapp: +8618823763597
QQ: 1610996003





Company News
>> Rescue OLED business opportunities Sumitomo touch panel to 3 times the production capacity 5th,Apr,2017
Sumitomo Chemical (Sumitomo Chemical) will increase production of OLED smart phones (smart phones with OLED panels) with curved touch panel products, plans to cast about 15 billion yen to expand South Korean factory production capacity, the target in early 2018 The surface touch panel production capacity can be expanded to the current 3 times the annual supply of about 100 million OLED smart machine demand, the main reason in addition to Samsung, Apple (Apple) also plans to use OLED panel on the iPhone, so Sumitomo Chemical judged later Demand will expand.
According to reports, Sumitomo Chemical for OLED smart phone touch panel faucet factory, the global market share of 6-7 into, and this will increase the production of the object for the use of thin film substrate can be curved touch panel, the products Will be supplied to the panel factory. In addition, Sumitomo Chemical also manufactures touch panel products using glass substrates, and both of them (film substrates and glass substrates) have an annual capacity of about 400 million Supply 400 million smart phone use).
According to US survey company IHS Technology pointed out that the smartphone OLED panel shipments in 2020 is expected to exceed 700 million (about 350 million in 2016), and estimated that more than 30% of smart phones in 2020 will be equipped with OLED panel The
Japanese website for iPhone Mania, taisy. According to industry sources, Apple plans to convert all new models of the iPhone to the OLED panel in 2019, according to the report.
With the OLED smart phone market continues to expand, the Japanese manufacturers have also increased production and marketing.
Idemitsu Kosan Co., a global developer of OLED materials, announced on Aug. 8 that it would increase its investment in OLED materials from its 100% -owned subsidiary, "Optoelectronic Materials Korea", to increase the capacity of South Korean OLED materials from The current 5 tons a substantial increase of 6 to 8 tons. It is expected that the above-mentioned increase project will be completed in the first half of 2017, and the annual production capacity of the whole OLED material will increase by 4% (by 43%) to 10 tons from the current 7 tons after the completion of the above-mentioned increase project.
Nippon Steel & Sumikin Chemical Co., Ltd., a subsidiary of Nippon Steel & Sumitomo Metal, will increase production of luminous use for OLEDs. Materials, plans to expand Fukuoka plant equipment, OLED material production capacity will be expanded to the current 3 times. According to the report, NSCC's luminous materials have been adopted by South Korea's smart phone manufacturers to sell new models, so the demand will be significantly reduced, so plans to increase production, build a stable supply system, rush to OLED business opportunities.