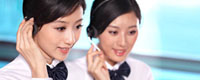 Name: Jessie
Tel: +86-755-27864416
Mobile: +86-18823763597
E-mail: jessie@rxxdisplay.com
Add: 3rd Floor Bldg.11,ChangXing Technical Zone,Wan An Road,Sha Jing town,Ban An district ,Shen Zhen ,GuangDong, China.
Skype: +8618823763597
WeChat: +8615623028461
whatsapp: +8618823763597
QQ: 1610996003





Company News
>> No finger screen under the millet 7 hair facial recognition force: equipped with 894 Xiao Long
This year the hottest cell phone ring is a full screen, whether it is high-end flagship or entry-level low-end, have joined the ranks of full-screen mobile phone. The prevalence of full-screen mobile phones, but also the original positive fingerprint identification have moved to the back.
Although the back of the finger can also be used, but less than the positive experience. Especially when placed on the table, the back fingerprints completely destroyed.
The good news is that Synaptics announced this month that mass production of fingerprints under the screen, and has confirmed that vivo will be the first under-the-screen fingerprinting. So in addition to vivo, other manufacturers will follow up?
Today's industry @ Mocha RQ said that at present in addition to vivo, a plus Huawei will follow up. Count it down, millet does not seem to adopt the plan of fingerprinting, but will focus on 3D facial recognition.
From this speculation, only a year to do a flagship plus 6 is very likely to use the next fingerprinting, and millet 7 may use facial recognition, both equipped with Snapdragon 845 processor.
We know that under the fingerprints need to cooperate OLED screen can be achieved. Plus in recent years, vivo and OPPO have been purchasing Samsung's AMOLED screen, so the use of fingerprints can naturally get Samsung's technical support.