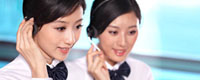 Name: Jessie
Tel: +86-755-27864416
Mobile: +86-18823763597
E-mail: jessie@rxxdisplay.com
Add: 3rd Floor Bldg.11,ChangXing Technical Zone,Wan An Road,Sha Jing town,Ban An district ,Shen Zhen ,GuangDong, China.
Skype: +8618823763597
WeChat: +8615623028461
whatsapp: +8618823763597
QQ: 1610996003





Company News
>> What is the gap between China and South Korea in the field of OLED?
I believe most people have a little understanding of the display industry has a consensus, that is OLED is the future direction of the screen. Its high contrast, high color gamut, high-speed imaging advantages, as well as ultra-thin, low power consumption, flexibility and other unique manufacturing advantages, has long been the industry regarded as subversion LCD next-generation display technology.
Industry insiders believe that iPhoneX fully equipped with OLED screen will speed up the adoption of OLED panels by other smartphone manufacturers. OLED panels are expected to reach 50% of smartphones by 2020.
In October 2017, BOE officially began mass production OLED screen, but also for our country in this area opened a new chapter. However, it is worth noting that, so far, China is the only country in the world that can produce OLED screens independently of Korea. However, it is also clear that Koreans have been developing for decades in this field and are skillful Great advantage.
Why only once the world is still South Korea is still producing OLED?
Before Samsung and LG monopoly OLED market, the entire market can be described as booming, not only dominate the world dominated by South Korea, Japan also do not fall in this area. Prior to the financial crisis in 2008, Sharp as the father of LCD in the OLED is also turned to have its inherent advantages.
At the time of the Japanese display industry under the leadership of Sharp and Sony is more mixed, very good grasp of the core technology is handy. In addition to Japan, China Taiwan and other places, there are many companies have made some gains in the field of OLED, though not comparable with South Korea and Japan, but in the world at that time still have a place.
But all this has changed dramatically in the financial crisis that hit the world in 2008. At the time of the financial crisis, OLED technology was a huge blow, many companies have reduced their investment in this regard, fully prepared for the winter, Japanese companies and Taiwan enterprises also made most people did Decided to withdraw from the OLED area.
South Korea did not feel good in that year. On September 16, 2008, the Korea Stock Exchange started the suspension of trading due to the stock market crash. In that year, the exchange rate of South Korea declined, the currency devalued, the real economy also suffered a severe blow, and the production situation was extremely depressed. But even under such circumstances, Samsung and LG also hold their teeth, and firmly carry out the OLED technology research.
There are insisted, there is a return, with Japanese enterprises and Taiwan for the OLED to give up, coupled with South Korea gradually out of the shadow of the financial crisis, Samsung and LG OLED research more in-depth, resulting in the two companies now in this area In the formation of a strong industry barriers, which also led to a period of time, Samsung and LG in this area dominate the global situation.
And the two companies are very strict about technology blockade in this area, resulting in the pace of catch-ups can not be brought up. It is rumored that a technician from Samsung who has been hired by the BOE in Erdos has been captured directly by Samsung through diplomatic means. And some of the more core technical staff have filing in South Korea, if you want to come to China, Taiwan, Japan travel visa will be rejected in all, showing that the two companies how to guard against this technology.
After knowing the Japanese companies
Looked at the already formed monopoly of Samsung and LG, Japan is also very much regretted that they had withdrawn from the industry's decision, the current Japanese enterprises under the attack in South Korea, apparently at a disadvantage.
In recent years, Japanese panel makers have focused mainly on high-quality liquid crystal displays to expand their market share of ultra-small and medium size panels. This strategy has also benefited panel makers such as Sharp and JDI for a period of time even in the display panel industry Occupy a considerable share of the market.
However, this year, Apple has completely turned OLED, the latest release of the iPhone X, is the use of AMOLED screen, which greatly stimulated Japanese companies to strengthen their OLED panel layout. In order to catch up with South Korea's Samsung and LG on the OLED, Japan Display Co. (JDI) has also purchased OLED panel production line equipment, increased research and development of OLEDs, and a pilot production line in Ishikawa will be built , Plans to start production in 2018.
However, JDI currently has no mass production of OLED panels and still belongs to the research and development stage. The 4.5-generation line of its Ishikawa plant only had the production capacity of 4,000 units in January. JDI also jointly developed and produced OLED panels jointly with JOLED. However, the current capacity scale is far below Samsung, LGD, want to catch up has been ahead of the leading South Korean manufacturers is not an easy task.
Another Japanese LCD panel leader Sharp due to the earnings in recent years deteriorating, has fallen into the abyss of huge losses among the last March was acquired by Taiwan's Hon Hai Group.
Ambitious Taiwanese enterprises
Sharp was acquired by Hon Hai Group, the OLED panel will be positioned as a pillar of the rebuild of Hon Hai, Sharp has already put into operation 200 billion yen to help Sharp OLED panel research, hoping to catch up with Korean firms large-scale financing. Sharp owns IGZO technology, IGZO (indium gallium zinc oxide) is an abbreviation of indium gallium zinc oxide, amorphous IGZO material is used in the next generation of thin-film transistor technology channel layer material, the technology can be used for traditional TFT- The LCD panel can also be used on OLED panels.
Interestingly, since Hon Hai Chairman Terry Gou personally did not catch a cold for South Korea, after the acquisition, Sharp unilaterally announced that it would cut off the supply of Samsung's LCD panels. This move also led to Samsung had to join forces with their old rival LG, the two have also ended a long period of confrontation.
After Hon Hai shares Sharp, Chairman Terry Gou to actively create the industrial supply chain, anti-Samsung headed by the Korean industry; Among them, GIS (General Interface Solution) due to technical excellence and competitiveness, and has gradually gained the attention of Apple has become Gou Ming hands the most important anti-Han Pioneer.
The anti-Korean strategy of Hon Hai Group has started to work in recent years, and even after Sharp bought it, it reversed its profit and loss and its position in the industry chain of related subsidiaries of the Group also rose sharply. Before that, GIS helped Apple solve the problem of poor output Situation, trusted by Apple.
Relevant persons suggest that GIS can start from the iPhone panel fit started to break the monopoly of Samsung's technology monopoly and gradually cracked the Samsung's strong position in the field of OLED. For the moment, Hon Hai Group has achieved initial success in this regard.
Efforts to catch up in mainland China enterprises
From mainland enterprises, those enterprises that started earlier, such as Hui Optoelectronics and Pegasus, are only a little bit ahead in research and development, and have failed to achieve mass production in real quantities. BOE and China Star Optoelectronics in the OLED are all started late, research and development are in the catch-up phase, let alone the production.
Technically, the main material is vapor deposition, resulting in high costs. Vapor deposition process, the accuracy of the request is also very high, to use FMM, that is, a fine mask, commonly known as Mask. Mask will directly affect the deposition rate, PPI and so on. The Mask is very little talent, the basic are in the research and development stage, resulting in a good rate of increase of each family is very difficult. Many Chinese manufacturers OLED display yield is 0, that is, not produced by the panel glass can be used.
Fortunately, in October 2017, BOE's 10.5-generation line has officially opened, announced the mass production of OLED, the world can use the AMOLED panel mobile phone manufacturers an alternative. Other mainland manufacturers, such as Vixin, Pegasus, Sichuan Rainbow and so on are followed, will gradually introduce their OLED screen in the next few years.
At present, there is a very awkward question, that is, the Chinese mainland enterprises have only just matured in the liquid crystal field and now have to face the transformation situation. South Korean companies such as Samsung and LG have been substantially reduced, or even shut down the LCD production line, a short period of time will have some impact on the market, but they leave the market to fill gaps in the domestic manufacturers, should be able to quickly recover As early as.
However, LCD is now on the downhill, the market share gradually OLED and other more superior screen occupied, but fortunately, the LCD market in the short term still have enough market share, and even can conclude that those Earlier to occupy Samsung and LG leave the market after the manufacturers can make a fortune, but after all OLED will come.
According to monitoring data from the relevant agencies, from January to July 2017, global OLED TV shipments increased 91.1% YoY in 2016, of which OLED TV shipments in the PRC market increased by 109.7% YoY. The outlook is considerable.
But whether it is BOE or Japan's JOLED, currently able to produce all belong to small and medium size OLED panel. BOE mainly for mobile phone OLED panel, JOLED main research and development, "print" medical applications OLED panel. As for the large-size TV OLED panel, in addition to LGDisplay mass production can be achieved at the moment, other large panel makers are in a catch-up layout.
Can see that we and South Korea in this area is still a big gap, Samsung no one enemy on the small OLED screen, even the BOE, in terms of Samsung is also just like to learn to walk a baby, and in the large panel above For example, color TV, LG is the king of this area.
tail
Finally there is a small message to share with you readers, the current international OLED-related patents have been more than 1,400, of which the most basic of the three patents. The basic patent for small molecule OLED is owned by Kodak Company in the United States. The patent for polymer OLED is owned by CDT (Cambridge DisPlay Technology) in the United Kingdom and Uniax Corporation in the United States. The meaning of this message I believe do not have to say, we all understand what it means.
Our country still has a long way to go in the field of OLED, but fortunately, we have taken the first step, the hardest we have come out from scratch, the rest is to run mad, hope Can catch up in front of the two already run away guys.