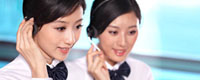 Name: Jessie
Tel: +86-755-27864416
Mobile: +86-18823763597
E-mail: jessie@rxxdisplay.com
Add: 3rd Floor Bldg.11,ChangXing Technical Zone,Wan An Road,Sha Jing town,Ban An district ,Shen Zhen ,GuangDong, China.
Skype: +8618823763597
WeChat: +8615623028461
whatsapp: +8618823763597
QQ: 1610996003





Company News
>> 2018 Samsung OLED production will reach 570 million
Compared with the traditional LCD screen, OLED screen with low power consumption, high brightness, color rich, thinner, can be bent and so on. As a new generation of display technology industry, the future of the OLED flexible screen market is developing very fast.
Recently, it was reported that Samsung Display panel maker Samsung Display will supply 180 million to 200 million flexible OLED panels for Apple's iPhone handsets this year. According to CLSA, Samsung Display will produce 450 million OLED displays in 2017 and a 26% increase in 2018 to 570 million tablets.
An industry observer said Samsung's A3 line yield seems to have risen to nearly 90%. Even after Samsung monitors implemented the world's highest standard of OLED panel standards, they can reach that level. Samsung's current flexible OLED production capacity of about 3.30-3.85 million pieces.
In addition to cell phone OLED panel, the OLED TV market will continue to maintain rapid growth. It is reported that LG Display (LG Display) will shift the focus to larger size (65 inches and 77 inches) panel production, which may have an impact on the number of production panels. CLSA expects global OLED TV shipments to increase to 2.7 million units in 2018 (up from 1.6 million units in 2017).