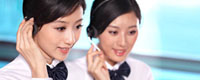 Name: Jessie
Tel: +86-755-27864416
Mobile: +86-18823763597
E-mail: jessie@rxxdisplay.com
Add: 3rd Floor Bldg.11,ChangXing Technical Zone,Wan An Road,Sha Jing town,Ban An district ,Shen Zhen ,GuangDong, China.
Skype: +8618823763597
WeChat: +8615623028461
whatsapp: +8618823763597
QQ: 1610996003





Company News
>> LGD black ox food factory in China was "ripening"
On December 26, 2017, the Korean government has conditionally approved LGD to invest 8.5 generation OLED panel production lines in Guangzhou, China.
In this regard, Chinese investors sit still.
December 28, there are investors in the interactive platform, said: LGD will build an OLED panel manufacturing plant in Guangzhou, the black cow is too slow, not wait! What is the current progress? "Countries are self-improvement, the only promise Connoisseurship", China to create too much need this card!
On January 3, 2018, the Black Cattle Food responded by saying that the non-public offering was proceeding in an orderly manner. The project of the 5.5th generation AMOLED expansion line, implemented by Kunshan Guoxian, was lighted up by the end of August 2017. From The 6th generation AMOLED panel and module line project of wholly-owned subsidiary Yugu Gu'an and Bazhou Yunyun will be capped by the end of August 2017 and is expected to be put into operation in the second half of 2018.
It is reported that Yun Gu Gu An 6 AMOLED production line project plans a total investment of 30 billion yuan, the design capacity of 30,000 film / month, the substrate size of 1500 mm × 1850mm, the main production of small and medium size flexible AMOLED display, covering smart wear , Mobile phones, VR display and professional display applications.
It should be noted that, LGD8.5 behalf of the OLED panel production line, targeting television, electronic billboards and other large-size screen, the current black cattle food will not have direct competition. However, as the above-mentioned investors said, China has created too much demand for this business card OLED, so the domestic OLED project has become the focus of attention from all walks of life.
Fund, will increase, guarantee Black Cat transformation "burn money" non-stop
Former soy milk tycoon Black Bull Food, listed seven years has gone through four business transformation, the first three transitions and even the cocktail business, but the performance has been difficult to improve. After the "Happy System" entered the Black Bull food, the fourth business transformation began to "go food-oriented" and aimed at the business of photovoltaic panels.
July 22, 2016, Black Bull Food announced that it intends to hold 100% stake in Black Cattle Industry, 100% stake in Jieyang Black Cattle, 100% stake in Anhui Black Cattle, Guangzhou Black Cattle 100% stake in Black Cattle Marketing 100 % Of the shares sold outside. In January 2017, the above transaction was completed and all food and beverage assets of Black Bull Food were set aside.
On September 14, 2016, Black Bull Food announced the plan of non-public issuance of stocks, intending to raise funds to not more than 18 billion no less than 10 billion investors in the OLED industry from Kunshan Guochu, Tibet Zhihe and other not more than 10 investors.
However, in May 2017, the 4th Board of Directors of Black Cattle Food Co., Ltd. adjusted the amount of raised funds in the non-public offering plan, and the amount of raised funds to be used for the 6th generation AMOLED panel production line project was reduced from 14 billion yuan to 11 billion yuan Yuan, the total amount of funds raised from 18 billion yuan to 15 billion yuan. On June 27, the same year, the joint venture capital fund company known as Hebei, Langfang City, New Display Industry Development Fund, Huaxia happiness jointly set up 10 billion "Hebei New Display Industry Development Fund" was approved by the business, the fund focused on the Valley 6th Generation AMOLED and related new display items.
On August 15, 2017, the application for non-public issuance of the aforesaid shares of Black Cattle Food was examined and approved by the CSRC and was formally approved by the CSRC on November 6. The fixed-increase plan is approved after the completion of the OLED industry in the country has a leading position in the national photovoltaic and its subsidiary Visionox, become an indirect holding subsidiary of Black Cattle Food.
In addition, in order to meet the needs of daily operations and business development, Black Cattle Food also agreed that Yun Gu Gu An will carry out financial leasing business in the form of after-sale rent-back and continuously raise its guarantee limit.
Due to the divestment of the food and beverage business, the OLED project continued to "burn money" and was under construction. In the short term, it was difficult to make steady profit. In the first three quarters of 2017, the revenue of Black Bull food business was 20.4363 million yuan, down 86.03% over the same period of last year; net profit was -6093.47 million, a year-on-year decrease of 227.4019%. Season, Black Bull food was more than the main body holdings.
However, the Northeast Securities analyst Wang Xiaoyong that driven by performance upgrades of intelligent electronic devices, OLED demand will usher in a period of rapid growth, with Guoxian Optoelectronics industry leader, the Black Cattle food is expected to long-term benefit.
OLED industry staged a war between China and South Korea
The layout of the transformation of Black Cattle Food is only a microcosm of the rapid development of China's OLED industry. In recent years, Chinese manufacturers such as BOE, Huaxing, Tianma Microelectronics, Huihui and Softlines have risen gradually and have been exerting a powerful impact on the dominance of South Korea's Samsung and LG in the OLED industry.
According to Geng Yi, deputy secretary general of China OLED Industry Alliance, the construction of China's OLED production line has begun to take shape and has gradually shifted from technology research and development to large-scale production. In 2016, China-made OLED panel shipments totaled 6 million. Three 5.5 generation OLED lines, two 4.5 generation OLED lines into the production stage, two 6th generation OLED lines lit (one of the mass production). Moreover, Chinese enterprises are accelerating the layout of flexible OLED panels. At present, the 6th generation production lines in China are all flexible production lines and are expected to gradually be shipped in 2018.
"Building a 6th-generation flexible OLED plant with a monthly capacity of 90,000 substrates requires an investment of more than $ 11.5 billion, far more than the investment needed to build a 10.5-generation TFT LCD plant of the same capacity." Xie Qinyi, IHS Markit Display Research Director Said the learning curve for high-volume production of flexible OLED panels is very costly and the financial and technical risks associated with the AMOLED panels prevent Japanese and Taiwanese manufacturers from aggressively entering the market. In other words, AMOLED's capacity expansion will be mainly reflected in China And South Korea.
According to IHS Markit, mainland China will have 10 5.5 / 6-generation OLED production lines from 2017 to 2022 and will soon become the region that has the largest OLED production capacity other than Korea. It is estimated that by 2022, the share of South Korean panel makers in global AMOLED capacity will drop from 93% in 2017 to 71%. Chinese manufacturers' market share will increase from 5% in 2017 to 26% in 2022.
Industry watchers said that the strong expansion of China's OLED production capacity will indeed pose a threat to South Korean manufacturers. However, South Korean companies have efficient and high-capacity factories, while the Chinese OLED factories are relatively small and scattered in many regions. In addition, while Chinese manufacturers can scale up with government subsidies, their operating performance will depend entirely on the panel makers themselves. It takes a long time for an enterprise to overcome the bottleneck and maintain its business stability. The initial challenges of lower initial yield and capacity utilization are still unavoidable issues.