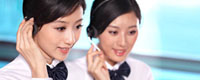 Name: Jessie
Tel: +86-755-27864416
Mobile: +86-18823763597
E-mail: jessie@rxxdisplay.com
Add: 3rd Floor Bldg.11,ChangXing Technical Zone,Wan An Road,Sha Jing town,Ban An district ,Shen Zhen ,GuangDong, China.
Skype: +8618823763597
WeChat: +8615623028461
whatsapp: +8618823763597
QQ: 1610996003





Company News
>> The rise of the domestic industry: Nitto Denko shut down the factory in Suzhou secretly transfer assets
I still remember the 2016 Yuanyuan Huayang bankruptcy, as a Korean-funded enterprises, Yue Yuen Huayang as a direct supplier of Samsung, but the structural parts, appearance of the industry, in recent years the rapid development of domestic enterprises, a large number of Enterprises have emerged one after another, and from the perspective of the entire industry at present, except for some enterprises in Taiwan, the rest are basically domestic enterprises. Especially with the rapid rise of domestic mobile phone brands, to promote the rapid development of mobile phone supply chain.
Under such circumstances, especially in some manufacturing industries, many overseas enterprises have been forced to retreat from the domestic market after the rapid rise of domestic industries. The above-mentioned Yue Yuen Huayang is a typical case. Recently, according to industry sources, as a mainly FPC and polarizer-based enterprises, Nitto Denko also caught in such a situation, there is news that the closure of its Suzhou plant, while secretly transferring assets, leading to employee unemployment!
According to the mobile newspaper online long-term follow-up observation, in fact, many areas of the mobile phone industry, with the continuous development of domestic enterprises, many Japanese and Korean enterprises were forced to close factories in mainland China, however, in the process, employees did not get Proper arrangements and treatment lead to staff unemployment and can not be compensated accordingly. This is particularly evident in the manufacturing-based industries.
This situation has not only occurred in the past two years, but it can also be foreseen that many overseas enterprises will undoubtedly face this kind of industry as domestic enterprises rapidly become powerful in many other fields and replace overseas enterprises Competing pressures forced decadent ending!
Nitto Denko's Suzhou plant suddenly announced the closure: secretly transferred assets
The winter of 2018 seems to be a bit early, in previous years, Shenzhen, the warm sun is also replaced by rainy days. In the early morning of January 8, WeChat circle of friends began to expose a large number of pictures about the sudden announcement of the closure by Nitto Denko and the "shameless little Japan" pulled up by Nitto Denko staff to deceive employees in plotting to transfer assets of the company and to fight the cheating of devils in the end! Banner!
It is understood that, Nitto Denko Co., Ltd. was established in October 25, 1918, headquartered in Osaka City, Japan Ibusa 1-18, Shimosu 1, is a large multinational corporations, the world has a large number of production plants and research and development mechanism. And in Beijing, China, Shanghai Songjiang, Shanghai Pudong New Area, Xiamen, Hong Kong, Shenzhen and Taiwan set up branch offices.
July 5, 2001 in Suzhou Industrial Park newly incorporated wholly-owned enterprises, is a manufacturing flexible circuit boards (FPC), the production of polarizer film. The company has a total investment of 13 billion yen. At present, the company employs about 5,500 people and covers an area of 70,000 square meters. Its main products are flexible circuit boards (FPC) and polarizing filters (NOS) for liquid crystal displays.
At the same time, there was also a spread of news in Weibo: "Nippon Electric Industrial Co., Ltd., No.468 Su Hongzhong Road, a Japanese company, deliberately concealed its staff and secretly transferred its assets and planned to take away all the equipment and assets during the Chinese New Year holiday. Fortunately, it was discovered by Chinese employees. The company did not give us a reasonable explanation, we must declare the end tomorrow.We need work, we need to feed our families, help lawyers Dong friends, help us fight for the legitimate rights and interests .Before I heard that Japanese people are bad, knowledge and conservation may limit my three View and imagination, is simply unscrupulous, please help forwarding !!!
According to the inquiry network information that, in fact, as early as 2009, there are media reports that Nitto Denko exit polarizer and COF market! At the time, Nitto Denko decided to quit the three products business, respectively, the electronic materials in North America with tape, COF film used to drive the IC package and the polarizing plate for LCD panels. Nitto Denko said the United States will stop production of electronic materials with the factory tape; COF film has been produced in Japan before, but the LCD TV prices getting lower and lower, customers are asking for more stringent price cuts, because of the unmanageable decision to withdraw .
The reasons for the closure of Nitto Denko's factory in Suzhou, according to internal staff, are as follows: "First, rising labor costs in China led to the unsustainability of Suzhou's factories. Second, the adjustment of the internal industrial layout of the company." In fact, in the past two years, Many areas of the consumer electronics industry, Japan and South Korea enterprises are facing the problem of industrial transfer and upgrade, which undoubtedly brought great opportunities for domestic enterprises! Especially in many industrial fields, with the support of the government, the rapid development of domestic enterprises has forced the Japanese and Korean enterprises to face greater competitive pressures.