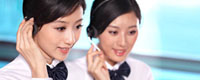 Name: Jessie
Tel: +86-755-27864416
Mobile: +86-18823763597
E-mail: jessie@rxxdisplay.com
Add: 3rd Floor Bldg.11,ChangXing Technical Zone,Wan An Road,Sha Jing town,Ban An district ,Shen Zhen ,GuangDong, China.
Skype: +8618823763597
WeChat: +8615623028461
whatsapp: +8618823763597
QQ: 1610996003





Company News
>> Millet IPO high valuation controversy Lei Lei Dong Mingzhu 1 billion pairs of bet who will win?
January 16 There is news that millet technology (hereinafter referred to as millet) for its upcoming listing selected Goldman Sachs and Morgan Stanley, the two investment banks as the lead underwriter, millet IPO or will become the next 2014, Alibaba New York, the largest IPO in the tech industry since listing.
Millet executives said that the company's valuation is expected to reach 100 billion U.S. dollars. The millet chairman Lei Jun is also proposed 200 billion US dollars (about 1.3 trillion yuan) goal. However, this high valuation triggered controversy in the industry, some analysts expressed doubts.
For listing, millet company insiders said: "The company has not yet determined the time and place of listing, just in preparation."
Although the specific details of the listing of millet has not been finalized, there is no doubt that once the millet is listed, its valuation and scale will be substantially raised.
Five years ago, a gamble of $ 1 billion made by Lei Jun and Dong Mingzhu, the chairman of Gree Group (Gree), made a sensation in the industry. For who lose who wins, the outside world has been talking about. Now the two sides bet one year left, Gree or that Gree, but Millet is not the millet that year.
Millet sprint IPO
High valuation controversy
Recently there is news that as early as the second half of 2018 millet IPO, listing locations or choose Hong Kong. The industry generally believes that millet will bring a world-renowned IPO. Sources said that dozens of Chinese and foreign investment banks, including Goldman Sachs, Morgan Stanley and Credit Suisse, have been involved in the fierce competition for underwriters, and the number of participating underwriters may continue to expand.
However, millet is not too much to comment on the matter, its insiders said: "The company is in (preparatory stage).
Earlier, millet has conducted several rounds of financing. In December 2014, millet completed the fifth round of financing of $ 1.1 billion. At that time, millet was valued at 45 billion U.S. dollars. Now with the news of the listing of millet, the valuation program also came out in the industry more than one version. Some investment banking programs valued more than 100 billion U.S. dollars. It is said that Lei Jun made the target of a valuation of 200 billion U.S. dollars when it contacted investment banks in November last year.
According to the insiders, according to the valuation, Xiaomi, a local Chinese company only established for 8 years, is expected to become the world's highest-rated start-up. If it goes public, it will also become the largest IPO of technology companies in the world this year. But there are also people in the industry on the support of what millennium valuation of 200 billion US dollars raised questions.
The market value of millet, revenue and domestic Internet giant Baidu to compare: January 16 closing, Baidu's market value of about 87.8 billion US dollars, and millet listed if it can reach 200 billion US dollars valuation, it will be Baidu's 2 Many times. Baidu revenue for the first three quarters of 612 billion yuan, the annual is expected to more than 70 billion yuan. And even if millet 100 billion yuan revenue in 2017 to complete the target, its revenue is only 1.5 times that of Baidu. Insiders questioned, neither high revenue, there is no high-profit, millet what support this valuation?
However, if millet successful listing, it will undoubtedly set off a feast for wealth. Data show that the current Lei Jun millet technology's largest shareholder, equity ratio of 77.8022%. If the above $ 200 billion is a forward-looking valuation, the Levi's possession of 77.8% stake will surpass $ 155.6 billion to become China's richest man.
Dong Mingzhu and Lei Jun gamble
Who is the winner?
With the speed of millet IPO to speed up, Lei Jun and Dong Mingzhu's gambling agreement is also frequently referred to by the market. However, who lose who wins, the industry has not yet conclusive.
At the end of 2013, Lei Jun and Dong Mingzhu made a bet of 1 billion yuan to beat Millet's sales in five years. Now four years have passed. The duel between the two bigwigs and the companies behind them is constantly changing, but no concession is ever meant. However, the expiration of the bet between the two is only one year.
From the revenue perspective, millet has announced its 2015 revenue of 78 billion yuan, but it did not release 2016 revenue. At the beginning of 2017, Xiaomi directly announced its annual revenue target of 100 billion yuan. A spokesman for millet said millet revenue in 2017 is expected to exceed 100 billion yuan.
The Gree revenue in 2016 was 110.113 billion yuan, the industry is expected in 2017 Gree Electric Revenue reached about 150 billion yuan.
Appliance industry experts Liu Buchen said: "Dong Mingzhu Gree said the annual revenue growth of 20%, if 2017 reached 150 billion yuan revenue, then Gree's revenue in 2018 will reach 180 billion yuan this year, millet Of the revenue is expected to more than 100 billion yuan.Only from the revenue size point of view, millet currently with a great difference between Gree.And then, in the end may be Dong Mingzhu won.
However, from another perspective, the valuation of millet once listed is expected to exceed 100 billion US dollars, or even 200 billion US dollars, its more growth.
"At present, Gree's revenue is relatively simple, mainly rely on the air conditioning industry, its smart devices and other new industries are still being nurtured in. From the future market value and scale of growth, millet superior." Liu Buchen think.
When the Lei Jun and Dong Mingzhu set a gamble, millet revenue of about 30 billion yuan (2013), and now the revenue of millet if it can reach 100 billion yuan, 4 times more than three times the revenue, Millet and Gree in the revenue gap is also gradually narrowing.
Industrial economic observer Hong Shibin told reporters: "If the success of millet IPO, then its market value will far exceed Gree.A successful IPO, will also boost millet in the industrial expansion, to the scale of millet to bring a huge imagination .In addition, Gree has been stable over the years, and its emerging industries such as smart devices have also become new profit growth points. "