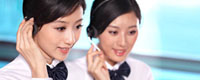 Name: Jessie
Tel: +86-755-27864416
Mobile: +86-18823763597
E-mail: jessie@rxxdisplay.com
Add: 3rd Floor Bldg.11,ChangXing Technical Zone,Wan An Road,Sha Jing town,Ban An district ,Shen Zhen ,GuangDong, China.
Skype: +8618823763597
WeChat: +8615623028461
whatsapp: +8618823763597
QQ: 1610996003





Company News
>> 2021 BOE small and medium sized AMOLED panel production capacity will exceed LGD
In recent years, the production of large-size TFT LCD panels in mainland China has rapidly expanded. Some research institutes estimate that large-sized TFT LCD manufacturers in mainland China will surpass the South Korean manufacturers in 2019 and rank first in the industry.
Following the large-size LCD panel production capacity in 2019 is expected to surpass South Korea, China's next generation display product development policy goal is to help panel makers narrow AMOLED panel production capacity and shipments and South Korea counterparts gap.
Digitimes Research predicts that the annual capacity of Chinese manufacturers of AMOLED panels for small and medium size is expected to grow at a CAGR of 76% to 11.31 million square meters in 2022, accounting for 33.4% of global total capacity, second only to South Korea. This figure is a significant increase from 7.5% in 2017.
Although BOE is not the first panel maker in China to develop AMOLED technology, BOE is currently in a good position due to its huge investment in recent years. By 2021, BOE's AMOLED small and medium size panel production capacity is expected to exceed LG Display, becoming the world's second largest supplier.
In October 2017, China's first fully flexible AMOLED production line - BOE (BOE) Chengdu 6th generation flexible AMOLED production line in volume production. The production line is mainly used in mobile terminal products and new wearable smart devices and other fields of display products. At present, BOE has provided mass production screens to more than 10 customers including Huawei, OPPO, vivo, Xiaomi, ZTE and Nubian for reference and use. The successful mass production of the production line not only opens up a new era of flexible display, but also indicates that Chinese enterprises are beginning to lead the global AMOLED industry in the new display era.
In December 2017, Universal Display (UDC) and BOE Technology (BOE) signed a long-term OLED agreement. Under the agreement, UDC will supply BOE OLED materials. It is understood that the current phosphorescent OLED luminescent material market dominated by UniversalDisplay (UDC), UDC has the basic phosphorescent OLED luminescent material patents. All major OLED manufacturers, including Samsung and LGD, are using UDC's materials for higher display efficiency.
Currently, the East is still actively upgrading production capacity, setting up all its new expansion projects can get the support of all local governments, 2022 AMOLED small and medium size panels will reach 20% of global production capacity, becoming a major supplier of international smartphone manufacturers.