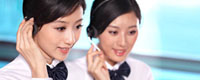 Name: Jessie
Tel: +86-755-27864416
Mobile: +86-18823763597
E-mail: jessie@rxxdisplay.com
Add: 3rd Floor Bldg.11,ChangXing Technical Zone,Wan An Road,Sha Jing town,Ban An district ,Shen Zhen ,GuangDong, China.
Skype: +8618823763597
WeChat: +8615623028461
whatsapp: +8618823763597
QQ: 1610996003





Company News
>> Like the iPhone X! Millet full screen new machine shape to steal
Has entered the 2018, many mobile phone manufacturers are planning their own new year flagship, millet is no exception, prior to the Lei Jun in the United States Qualcomm conference has emphasized Xiaomi 7 will be equipped with Snapdragon 845 processor, which attracted rice noodles Cheers.
Millet 7 in the end what will be like it? Earlier there was news that millet 7 will use a full screen shape, in the end is the kind of form, they are still deliberations within, if the cost control for the better choice of 18: 9, but also the iPhone X shaped full screen is also in it thinking.
As the industry's eldest brother, iPhone every move directly affects the entire industry changes, and Apple's enormous control of the industrial chain, can quickly mature industries, which is why many manufacturers have begun to consider the use of special-shaped full-screen The reason, such as Huawei's forthcoming P20, says that it uses a 6.01-inch shaped LCD screen.
Now, the spread of online news shows that millet is preparing a code-named Polaris (Polaris) Xiaolong 845 flagship, may be millet MIX2S, its greatest feature is equipped with a profiled full-screen shape, the front lit the screen Followed by iPhone X similar, but also provide face recognition.
It is worth mentioning that it is said that this new machine will also use the rear vertical double shooting may be 12 million pixels (color) +12 million pixel (black and white) of the dual camera program is still 6GB memory start, and most likely Appeared on the MWC, and millet 7 may be equipped with a 18: 9 full screen, a resolution of 2160 × 1080, rear dual camera is the Sony IMX363 program.
The biggest question now is, Millet 7 will not directly appearance of millet MIX2S, if that is the case, then the phone price standing 3000 + should not have any suspense it.