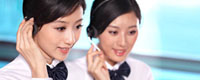 Name: Jessie
Tel: +86-755-27864416
Mobile: +86-18823763597
E-mail: jessie@rxxdisplay.com
Add: 3rd Floor Bldg.11,ChangXing Technical Zone,Wan An Road,Sha Jing town,Ban An district ,Shen Zhen ,GuangDong, China.
Skype: +8618823763597
WeChat: +8615623028461
whatsapp: +8618823763597
QQ: 1610996003





Company News
>> Samsung to leveraging Micro LED to strengthen the global TV market share
According to sources, Samsung plans to launch large-size Micro LED TVs in the second half of 2018 to consolidate its share of the global TV market.
It is reported that in 2017 Samsung LCD TV shipments of 42 million, down 10%.
In addition, sources pointed out that due to investment in QLED TV, Samsung accounted for only 18.5% of the high-end TV in 2017 share; in addition, in 2018 the company may continue to maintain the overall trend of decline in shipments.
Sources pointed out that LG Electronics, Sony and other suppliers in China OLED TV shipments increase, Samsung TV shipments decline is the main factor.
According to data provided by IHS Markit, OLED TV shipments in the fourth quarter of 2017 soared to 745,000 units, up from 218,000 units in the first quarter of 2017. It is expected that OLED shipments in the high-end TV market will maintain strong growth in 2018 and its share in this area will reach over 60% this year.
Although Samsung plans to launch the Micro LED TV may become its development in the television industry milestone, but the launch of these new models will help Samsung to revitalize the trend of recession in its television business, we still have to wait and see.