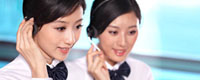 Name: Jessie
Tel: +86-755-27864416
Mobile: +86-18823763597
E-mail: jessie@rxxdisplay.com
Add: 3rd Floor Bldg.11,ChangXing Technical Zone,Wan An Road,Sha Jing town,Ban An district ,Shen Zhen ,GuangDong, China.
Skype: +8618823763597
WeChat: +8615623028461
whatsapp: +8618823763597
QQ: 1610996003





Company News
>> List of Apple Supply Chain 2018 TOP 200: BOE, Ophelia et al.
Apple announced the latest list of the world's 200 largest supply chains on the 8th. The number of companies in Taiwan increased from 39 last year to 42 this year. In addition to DaLiang, TSMC, Hon Hai, and Heshuo, and other important old teams, they have entered the list. The relisted vendors include Zhaoli, Jingshuo, Ming'an, Gushen, Liangwei, Xinshengsheng, Shunda, Jianzhan and Platinum Technology. As for mainland China manufacturers, there are 21 companies. The reduction of 5 last year shows that the status of the Taiwan factory in the apple supply chain should be strengthened.
The latest list of the top 200 supply chains was released, with a total of 42 factories listed, 3 more than last year; many of them are familiar faces, including Hon Hai, Heshuo, Wistron, Quanta, Compal, Inventec, TSMC, Da Liguang, Yu Jingguang and others. From the perspective of the group, the Panhong Group ranked the most in the list, including 27 Hon Hai Foxconn's related manufacturing bases, 4 Hon Hai Group's FITs, 5 Sharp's, and 1 Kangdazhi's. The number of group positions is 37, which is higher than the 34 of the previous year. It is the highest number since the report was issued, and the locations include Japan, Brazil, China, and Vietnam.
The component factory sequels in Apple's supply chain, including Huatong, Kecheng, Zhenghao, Qiqi, Guxi, Dafang, Guangbao, Delta Electronics, Shunda, Hongteng, and Taichung Branch. Jia Lian Yi, Zhao Li, Jing Shuo, Jian Ding, Liang Wei, Li Xin, Mei Lu, Zhi Shen, Rui Yi, Xin Ri Xing, Xin Pu, Jian Zhu, Xin Xing, Jing Yuan, Taiwan Sui Gao, TPK, China Giant, Yaohua, Titanium, etc.; but Shuanghong, Jingji, Fuyou Hong and other manufacturers have no longer 200 list.
From the perspective of mainland Chinese companies, five companies, including Desai Battery, Jinlong Holdings, Dongshan Precision, Panel Electronic, and Yutong Packaging Technology, which were ranked among the top 200 suppliers of Apple last year, have not been listed this year, resulting in the supply of mainland China. The total number of businesses dropped from 26 last year to 21.
Among them, many A-share companies such as BOE, Meiying Sen, Ophelia Technology, Changjiang Electronics, and Xinwei Telecom also rank among the top 200 suppliers. The above-mentioned newly selected companies are worthy of attention from investors in the Chinese market.
Top 200 A-share companies
There are no shortage of well-known companies in this round of supplier PK tournaments, such as Samsung Motors and Philips. In 2017, Apple's iPhone X used an OLED screen for the first time. According to relevant sources, Apple's iPhone X has a very expensive screen that costs about 700 yuan because of Samsung's screen. It also has problems with burning screens and green screens. Apple also disclosed its plans to expand its screen supplier.
In addition to Samsung and Philips, 26 other companies include Kangshu Technology, Haihua Technology, and Bumchun precision Co. Ltd, Broadway Industrial Group, litecom Co. Ltd., Yilite (display material), Eaton Corporation, Fu Youhong, Furukawa Electric Industrial Co., Ltd., G&D (Germany SIM card manufacturer), Hi-Star Electronics, HiFi, Invensense, Lateral Solutions Pte. Ltd., Linear Technology Corporation and other companies.
According to the list published by Apple, Ming'an International Enterprise Co., Ltd., Anfu, Apollo Global Management (limited liability company), BOE, Gushao, Fujikura, Hengmingda, Changjiang Electronics, Jingshuo Technology, Coriolis Industrial Group, Mei-Yen Sen Group, Zhi Sheng, Baicheng Industrial, Heshuo United, Platinum Technology, Pohang Steel, Renesas, Ophelia, Xinwei Communications, etc. are new incoming suppliers.
1. Apple's latest list of 200 suppliers, these 32 companies were knocked out
The "newly-listed companies" listed below in the small series do not fully represent that the company is the first to enter the list, but that the company does not appear in the list of top 200 suppliers in 2017.
New list:
1. Manufacturer of parts and composites of Advanced International Multitech Co., Ltd.
2. Amkor Technology Inc. Semiconductor Manufacturers
3, Apollo Global Management (limited liability) company (Apollo Global Management, LLC) private equity investors
4. BOE Technology Group Co., Ltd., a leading panel maker in China
5. Coxon Precise Industrial Co., Ltd. plastic parts manufacturer
6. Fujikura Ltd.
7. Peng Ding International Co., Ltd.: PCB manufacturer of Garuda International Ltd.
8. Heng Ming Da Wrapper Co., Ltd.: consumer electronics functional device
9. Changjiang Electronics technologies: packaging and testing
10. JX Nippon Mining & Metals
11. Kinsus Interconnect Technology Corp.
12. Koch Industries
13. MYS Group Co., Ltd.: Packaging
14. To Rising: (Nishoku Technology Inc.) Chassis
15. Baicheng Industrial: (Pai Shing International Ltd.)
16. Heshuo United: (Pegatron Corp.)
17, Platinum Technology: (Platinum Optics Technology Inc.) Optical Glass Materials
18. Posco Steel: (POSCO)
19, Renesas: (Renesas Electronics Corp.) Semiconductor chip suppliers
20, Seiko Ink: (Seiko Advance Ltd.)
21. Sekisui Chemical Co., Ltd.: (Sekisui Chemical Co., Ltd.)
22, Ophelia: (O-film Tech Co., Ltd. )
23. Xinwei Communication: (SUNWAY) Main Mobile RF Antenna
24. Stora Enso: (Stora Enso) Packaging
25, Three Key Group: (ThreeBond Group)
26, Toda Industry: (TodaKogyo Corp.)
27. Wickeder Group: Material Supplier
28, Ying Cheng: (Ying Shing Enterprises Ltd) precision molds and injection molding precision parts to the world-renowned OEM
Removed from the list:
1. Shuanghong Technology: (Auras Technology Co.) Thermal Module Supplier
2. Acbel Polytech Power Supplier
3, Azurewave technologies global leader in wireless communication and digital image processing solutions
4, Bumchun Precision Co. : Korea Headphone Precision Structural Parts Manufacturer
5. Yilite: Display Materials (E-Litecom Co.)
6. Eaton Corporation: (Eaton Corporation Plc.)
7. Fortune Grand Entergrise: Laptop Speaker Supplier
8, Giesecke & Devrient: German SIM card manufacturer, to provide Apple with Nano-SIM card
9, Ibi Electric: (IBIDENCo.Ltd)
10. Broadway Industrial Group
11. Furukawa Electric Co. Ltd.
12. Ying Sheng: Invensense MEMS Microphone Manufacturer
13. Lateral Solutions: Providing Parts and Components
14, Hong Te Li plastic: (Lung Te Hsin Plastic) structural parts
15, Pu Chenghua: (PCH International) Supply Chain Management
16. Tokin Semiconductor: (NEC Tokin) Electronic Components
17, NGK Spark Plug Co
18. Japan Radio Industry Co., Ltd.: (Nihon Dempa Kogyo Co)
19. Japan Photo Printing Company: (Nissha Printing Co)
20. Philips: (Philips Lumileds Lighting)
21, Polymax Technology: (Polymatech Co)
22. SanDisk Corp. (Sandisk Corp) hard disk supplier
23. Santank Holding Ltd
24. Yingfeng Fastening System (Wuxi) Co., Ltd.: (Stanley Engineerrd Fasterning)
25, Suzhou Panel Electronic
26、Taiwan Jingji:(TXC corp) Frequency Components and Sensing Components Supplier
27、Ding Ding Technology: (Zhending technology) PCB suppliers
28, Heesung electronics electronic components
29, Linear Technology Semiconductor Corporation
30. Mitsumielectric: Motor supplier
31. Molex: Connector
32. Samsung Electric: Samsung electro-Mechanics