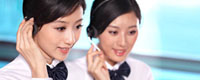 Name: Jessie
Tel: +86-755-27864416
Mobile: +86-18823763597
E-mail: jessie@rxxdisplay.com
Add: 3rd Floor Bldg.11,ChangXing Technical Zone,Wan An Road,Sha Jing town,Ban An district ,Shen Zhen ,GuangDong, China.
Skype: +8618823763597
WeChat: +8615623028461
whatsapp: +8618823763597
QQ: 1610996003





Company News
>> 90% screen share! OPPO Announces R15's New Features: Portrait Enhancement
This month, domestically-made new machines are frequently sent out, and the OPPO is one of them. The new machine they are about to bring is the R15. The official version of this new machine has announced its appearance before, and it adopts a popular all-round screen.
For OPPO, in addition to upgrading on a full screen, how to take better pictures is also a top priority for them, and the official has updated several camera upgrades for the new machine.
According to the details released by the official announcement, the OPPO R15 will be equipped with a new AI portrait mode. Through dual camera bokeh and AI smart beauty technology, the blur will look more natural. Of course, they also bring 3D portraits to light. In the system, light effects such as contour light, shadow light, and film light are preset, and the user calls in the photo mode to make the photo look softer.
At the same time, OPPO also announced a R15 upgrade, that is, the front 20 million pixel camera with real-time hardware classification exposure, simply put, this feature can enhance the self-timer effect under the backlight, so that self-portraits more clear, details The reservation is even more abundant. For girls who love to take pictures, this is definitely a good thing.
At present, the official has confirmed that the R15 series will use 6.28-inch screen (Super-V Display full-screen full screen), resolution 2280×1080, 19:9 ratio, the left and right frames are narrow to 1.78mm, 90% screen share , with 6GB of memory and 128GB of storage. R15 will provide three colors: Starry Violet, Snow White, and Thermal Red. R15 dreams will provide exclusive Dream Red and ceramic black color combinations. Together with the current US industrial design superstar and color master Karim Rashid (Karim Rashid) design.