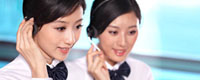 Name: Jessie
Tel: +86-755-27864416
Mobile: +86-18823763597
E-mail: jessie@rxxdisplay.com
Add: 3rd Floor Bldg.11,ChangXing Technical Zone,Wan An Road,Sha Jing town,Ban An district ,Shen Zhen ,GuangDong, China.
Skype: +8618823763597
WeChat: +8615623028461
whatsapp: +8618823763597
QQ: 1610996003





Company News
>> 2016 global large size TFT LCD panel demand area change forecast 7th,Apr,2017
DIGITIMES Research analysis pointed out that due to weak demand for terminals, especially PC and Tablet PC part of the world's large-size TFT LCD panel in 2015 demand will decline, shipments decline rate of 5.6%.
It is estimated that only other types of panel shipments containing digital kanban applications will grow in 2016. The rest are LCD panel, monitor panel (including AIO), NB panel, 9 inch (including) Panel shipments, will be reduced compared to 2015. 2016 overall large-size TFT LCD panel shipments will be reduced by 1.7% compared to 2015.
In terms of shipping area, the world's large-size TFT LCD panel shipments by 2015 are estimated at 157.9 million square meters, an increase of 4.3% over 2014. This growth rate is less than the annual growth rate of large-size LCD panels (5.1%); Estimated 2016 global large-size TFTLCD panel demand area will grow 4.1% over 2015, the growth rate is also lower than the annual increase in capacity, the panel manufacturers must adjust the production strategy to cope with this adverse supply and demand environment.