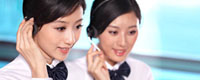 Name: Jessie
Tel: +86-755-27864416
Mobile: +86-18823763597
E-mail: jessie@rxxdisplay.com
Add: 3rd Floor Bldg.11,ChangXing Technical Zone,Wan An Road,Sha Jing town,Ban An district ,Shen Zhen ,GuangDong, China.
Skype: +8618823763597
WeChat: +8615623028461
whatsapp: +8618823763597
QQ: 1610996003





Company News
>> 2018 or commercial folding OLED panel for the first year 22th,March,2018
It is reported that due to the recently concluded CES2018 (International Consumer Electronics Show) in Las Vegas, USA, Samsung unveiled a 7.3-inch foldable (foldable) OLED panel, and LG Display expects to launch similar devices. In 2018, it may become the commercial first year of a foldable panel.
2018 or commercial folding OLED panel for the first year
If smartphones start to use foldable panels, the display size of smart phones will expand by 1.5-2 times. The foldable OLED panel can be used in Samsung's next-generation Galaxy X smartphone.
In addition to the foldable panels, Samsung and LG Display also exhibited a rollable display at the CES2018; Samsung displayed its patented, integrated, fingerprint-sensing, coilable panel.
While actively reducing the gap with Samsung in OLED panel technology, in addition to AV/VR applications, LG Display also demonstrated flexible OLED panels for 3D automotive display devices. The company's flexible OLED panels can be used to produce 8-inch and larger automotive display products.
Given HTC's use of OLED displays in its new VR device HTC Vive Pro, compared to the current Vive's 2160*1200 resolution, its resolution has increased by 78% to 2880*1600 pixels, which indicates that compared to the current For Micro LEDs used in VR, OLED panels still have considerable advantages.