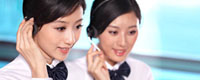 Name: Jessie
Tel: +86-755-27864416
Mobile: +86-18823763597
E-mail: jessie@rxxdisplay.com
Add: 3rd Floor Bldg.11,ChangXing Technical Zone,Wan An Road,Sha Jing town,Ban An district ,Shen Zhen ,GuangDong, China.
Skype: +8618823763597
WeChat: +8615623028461
whatsapp: +8618823763597
QQ: 1610996003





Company News
>> Samsung is worried about panel demand New OLED plant investment case is postponed indefinitely 22th,March,2018
According to South Korean media The Bell reported that Samsung Display's super factory plan has been shelved indefinitely due to easing demand for OLEDs.
Samsung Display originally planned to invest nearly US$1 billion to build a new OLED panel factory A5. After the completion, the total OLED panel production capacity will be more than double that of the existing A2 and A3 production capacities. However, informed sources revealed that Samsung Display is reviewing the establishment of the factory case.
At present, Samsung has monopolized more than 90% of the global market share of small-sized OLED panels. This is where other manufacturers can hardly compete. Although LG Display is also working hard to expand the production capacity of small and medium-sized OLED panels, it is still unable to mass-produce large-scale production in the short term. The mainland panel maker BOE is also facing the same situation. At the same time, most of China's OLED production lines are still in the construction phase and have not yet entered volume production.
According to reports, the rumored Apple will launch 3 new iPhones at a glance, one of which is a 6.1-inch LCD panel, but the touch structure has been changed to an external thin-film touch panel. It is understood that the OLED panel is still almost exclusively supplied by Samsung. As for the LCD panel, JDI's latest 18:9 full-screen panel is used, and the square border is only 0.5 mm. Some LCD panels are also supplied by LGD.
Although Samsung still monopolizes most of the OLED panel market, the rumors of the unsatisfactory sales of the iPhone X are not unheard of, and panels such as LGD, China, and Japan are building OLED plants to split up the OLED market. All of these allow Samsung to look inside the panel. Feeling worried. Therefore, Samsung has to be more cautious in evaluating large-scale investments.