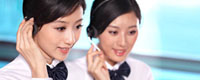 Name: Jessie
Tel: +86-755-27864416
Mobile: +86-18823763597
E-mail: jessie@rxxdisplay.com
Add: 3rd Floor Bldg.11,ChangXing Technical Zone,Wan An Road,Sha Jing town,Ban An district ,Shen Zhen ,GuangDong, China.
Skype: +8618823763597
WeChat: +8615623028461
whatsapp: +8618823763597
QQ: 1610996003





Company News
>> IDT Introduces Industry's First Single-Chip Solution for LCD Panels 29th,March,2018
Integrated Device Technology, Inc.; (NASDAQ: IDTI), a leading provider of mixed-signal semiconductor solutions, is dedicated to enriching the digital media experience. Introducing the industry's first Thin Film Transistors for Netbooks, Tablets, and Notebooks Transistor, TFT) Single Chip Power Management Solution for Liquid Crystal Display (LCD) Panels. IDT's new solution integrates a full-featured Low-Voltage Differential Signaling (LVDS) timing controller with fully integrated power management and a 4-channel LED driver for LED backlighting.
By integrating all of these functions into a single chip, the IDT VDAP1000 saves power and board space, giving system designers greater design flexibility and lower material costs. In addition, the IDT VDAP1000 also reduces electromagnetic interference by using spread spectrum technology, improving signal integrity and system performance.
Ji Park, IDT's vice president and general manager of video and display, said: "The device will push the tablet, netbook and notebook panels forward. IDT is the only company to provide such system integration, in the face of smaller TFT LCD panel A complete power management solution is implemented in a single-chip solution.The integration of IDT PowerSmart technology frees up valuable board space, providing designers with greater flexibility.By combining programmable intelligent power management capabilities and our well-known The core silicon technology, such as timing controllers, IDT provides a fully integrated system-level approach to reduce cost and board space."
IDT also introduced the VDAP1001 with the same functionality as the VDAP1000 to support the industrial temperature range.
About IDT Video and Display Solutions
IDT's Video and Display Division provides flat-panel display OEMs and original equipment manufacturers with a new generation of silicon-based flat panel solutions with extensive cooperation and technical support. IDT also provides customers with higher levels of customization, reliability, and performance that can only be achieved through the integration of timing, storage, and serial interface technologies developed in-house. As part of the company's commitment to DisplayPort, IDT has been an active member of the Video Electronics Standards Association (VESA), supporting the organization's development and promotion of open display and display interface standards.
Yue Jiahua, director of Advanced Technology Department of Haoyu Caijing Co., Ltd., said: "We fully recognize the technical progress of IDT VDAP1000 and believe this is the ideal choice for our display. The integration of VDAP1000 allows us to provide customers with greater design flexibility. Saves material costs."