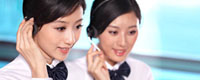 Name: Jessie
Tel: +86-755-27864416
Mobile: +86-18823763597
E-mail: jessie@rxxdisplay.com
Add: 3rd Floor Bldg.11,ChangXing Technical Zone,Wan An Road,Sha Jing town,Ban An district ,Shen Zhen ,GuangDong, China.
Skype: +8618823763597
WeChat: +8615623028461
whatsapp: +8618823763597
QQ: 1610996003





Company News
>> The competition between OLEDs and quantum dots remains fierce. 9th,Apr,2018
According to reports, when the big-screen TV market is undergoing fierce competition, when OLEDs and quantum dots are still in full swing, the sudden arrival of laser TVs has made the big-screen market even more confusing. Not surprisingly, laser TV battles in the big-screen market in 2018 may well erupt.
The big-screen TV market is becoming a new battlefield for the living room economy. OLED and quantum dots are still in full swing. Laser TV has quietly joined the battle. A few days ago, Nuts introduced a new 100-inch nut SC laser television, priced at 9998 yuan, the price is almost equal to millet-class laser TV released in June 2017.
At the beginning of January 2018 at the International Consumer Electronics Show (CES), the giants released the 8K, OLED and other future display technology products. The 4K laser television series products of Hisense and Changhong also became a major highlight.
However, reporters recently visited major home appliances stores in Beijing and learned that laser televisions still belong to niche products, and the major brand products on the market show different results.
Industry sources pointed out that at present, laser television is still in its infancy, and the form of laser televisions will take time for consumers to understand, digest, and accept.
In response, the reporters respectively sent letters to the Nut Laser Theater and Hisense Electric to conduct interviews on the current development of the company's laser television business and related strategic plans. However, as of the press release, no reply was received from the above companies.
The competition between OLEDs and quantum dots remains fierce. Laser TV joins the big screen TV battle
At present, laser televisions still belong to niche products, and the display effects of major brands on the market are also different. The picture shows Changhong laser television products.
Market is limited?
In simple terms, unlike traditional televisions that emit light through the screen, laser televisions are made up of laser light source projectors and projection screens that use reflective ultra-short-focus projection technology. They can also display good images in high-luminance environments.
At the CES show at the beginning of this year, Hisense demonstrated 80-inch, 88-inch, 100-inch, 150-inch series of laser television products, and launched a 150-inch two-color 4K laser cinema; another domestic manufacturer Changhong also released the world's first home three-color 4K New laser television C7TU, and released the world's first laser display optical screen self-acoustic system.
In fact, since 2016, Internet companies such as millet, nuts, and polar rice have also joined the laser television camp. Millet, which has always been known as "price butcher", released a 9999-yuan price laser television product in June last year; In March, the price of new products was almost equal to that of Xiaomi in the intelligent cinema of nuts, which caused a dispute over laser television within ten thousand yuan.
However, a reporter from a recent newspaper in Japan visited a number of home appliance stores in Beijing and learned that laser TVs are still niche products compared to traditional large-screen TV sales. At a Suning Tesco store in Xicheng District, Beijing, the reporter noticed that Hisense Laser TV set up a dedicated exhibition hall, but only displayed a 100-inch laser TV, priced at nearly 70,000 yuan. Sales staff told reporters that the laser television sales are still good, one month to sell one or two. Another 100-inch laser TV with a certain brand price of more than 30,000 yuan is basically unattended.
"Mainly depends on demand. At present, customers who purchase laser TVs are mainly commercial-oriented and mostly used in conference rooms. However, such demands do not require high quality; in addition, a small number of consumers are movie lovers, and they hope to create homes at home. The cinema effect is more stable than traditional television and laser television screens, and it is not prone to visual fatigue." A salesman admits that various laser TV displays have different display effects. Most products on the market are still 2K or even less than 2K. effect. Even for 4K laser TVs, the lack of film sources is still a major promotion problem.
Liang Zhenpeng, a senior observer of the home appliance industry, told this reporter that the essence of laser television is still "laser projector". The difference is that laser projectors with curtains, audio, and television chips have been transformed into laser televisions. ". "Because laser televisions have inherent technological disadvantages in terms of brightness, resolution, contrast, etc., they cannot display good visual effects in bright environments, and they take time and labor in installation and debugging. Therefore, laser television is more suitable for meetings and conferences. Business markets such as office and education, rather than individual consumer markets, said Liang Zhenpeng.
Compete for the living room big screen market
With the development of display technology, OLEDs and quantum dots, which have evolved from plasma technology to liquid crystal technology, have undergone many iterations. But in fact, laser television is not entirely new technology. As early as the 1990s, laser television prototypes have emerged. In 2005, Sony built a 500-square-meter giant screen laser theater at the Aichi Expo. Later, Japanese and Korean companies such as Sony, Mitsubishi, Panasonic, Toshiba, and Samsung all studied or launched laser television products, but in the end they were not popular because of their immaturity.
In recent years, with the consumption upgrade, seizing the large-screen living room market has become one of the major growth points for TV manufacturers. In 2014, Hisense, Changhong, and Konka introduced laser televisions. The industry has said that 2015 will be called the "first year of laser projection display."
However, the real burst of laser television appeared in 2017. According to the "2017 China TV Market Summary Report" recently announced by Ovid Cloud, 2017 sales of laser TVs have increased by 200% compared to 2016. However, it is worth noting that at present, the absolute value of laser TV sales can be said to be negligible relative to the entire color TV market capacity. According to the total number of all-channel promotion by Ovid Cloud Network, China's total sales of laser TVs in 2017 were only 76,000 units, and it is expected to reach 164,000 units in 2018. In 2017, the retail volume of China's color TV market decreased by 6.6% year-on-year, and 47.52 million units were still sold.
"Overall, laser TVs have great potential in differentiating product segments. The growth in recent years is also very fast. The advantages of laser televisions are obvious. As the technology matures, higher brightness can now be achieved. And resolution, 4K laser TV is also rapidly popularized. But overall, laser TV is still in its infancy, and the TV form of laser TV makes it take time for consumers to understand, digest and accept." Ovid Cloud Display Industry Research Director Cui Jilong told this reporter that although the price of laser televisions is cheaper than LCD TVs of the same size, the absolute value of the selling price is still relatively expensive. At present, only brands such as Hisense and Changhong, which mainly promote laser television in mainstream brands, are not the majority in the entire television brand group, resulting in low penetration rate of current laser televisions.
Reporters at Suning Tesco and other appliance stores noted that the current mainstream 100-inch traditional brand laser TV products are priced at tens of thousands of dollars, while Jingdong Mall shows that some Internet brands laser TV prices are around 10,000 yuan. "The price is very cheap and it involves product specifications and standards. There are some low-profile laser TVs that will disrupt the market and affect the consumer experience with laser TVs," said Cui Jilong.
In the eyes of people in the industry, the current large-scale television has become the mainstream of the development trend, with the panel's price cuts, large-size traditional TV prices will continue to close to consumers. "65/75-inch large-size TV penetration rate will rapidly increase in the future in the ultra-large size market, laser television and traditional TV will form a certain competition." Cui Jilong said.
At the same time, according to the "2017 China TV Market Summary Report" published by Ovid Cloud, 2017, the market share of large-screen TVs is increasing. After 55-inch market share reaches 1/3, 65-inch has become the industry's most concern. Large-size, 2017 large-size 65-inch market share increased by 2.5%. In 2018, with the successive production of several 10.5-generation lines, the next 65 inches will continue to maintain rapid growth.
According to Lu Jiebo, a research expert in the home appliance industry (market), it is impossible to deny the future development of laser television. Of course, this has a lot to do with price and technology. It is crucial that laser TV technology matures as soon as possible.