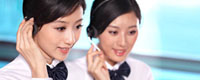 Name: Jessie
Tel: +86-755-27864416
Mobile: +86-18823763597
E-mail: jessie@rxxdisplay.com
Add: 3rd Floor Bldg.11,ChangXing Technical Zone,Wan An Road,Sha Jing town,Ban An district ,Shen Zhen ,GuangDong, China.
Skype: +8618823763597
WeChat: +8615623028461
whatsapp: +8618823763597
QQ: 1610996003





Company News
>> News that Apple is developing displays MicroLED is expected to replace Samsung's OLED screen 10th,Apr,2018
The iPhone X is Apple's first mobile phone with an OLED screen, and the phone's screen is provided by Apple's rival Samsung, but this situation may change in the next. According to Bloomberg News, citing people familiar with the matter, Apple will independently design and produce screens, and use a secret workshop near the California headquarters to produce a small number of screens for testing.
Informed sources said that Apple hopes to MicroLED screen, this screen is different from OLED, its use of light-emitting compounds will be expected to make future devices more slim, clearer images, but also more energy-efficient, Apple is currently investing in the development of the next generation of MicroLED display Screen.
However, the production of MicroLED screens is much more difficult than OLED. People familiar with the matter said that Apple almost gave up the project about a year ago, but engineers have made progress in the future and the project can be further developed, but consumers may have to It takes only a few years to see R&D results.
Informed sources said that the scale of Apple's California factory can not meet the mass production requirements, but the company hopes to not allow partners to obtain this technology in the short term, in the development phase, all external confidentiality.
The iPhone's screen suppliers are from manufacturers such as Samsung, Japan Display and LG Display. Apple's independent research and development of display parts may turn these partners into competitors. However, mastering MicroLED technology will also make Apple stand out in the increasingly mature smartphone market.