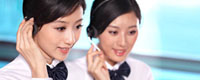 Name: Jessie
Tel: +86-755-27864416
Mobile: +86-18823763597
E-mail: jessie@rxxdisplay.com
Add: 3rd Floor Bldg.11,ChangXing Technical Zone,Wan An Road,Sha Jing town,Ban An district ,Shen Zhen ,GuangDong, China.
Skype: +8618823763597
WeChat: +8615623028461
whatsapp: +8618823763597
QQ: 1610996003





Company News
>> The United States Corning in Chongqing to build LCD glass substrate production line to help the development of panel industry 7th,Apr,2017
July 27, the author learned from the two rivers New District, the United States Corning company in Chongqing investment 8.5 generation LCD glass substrate processing plant after the formal settlement of Liangjiang New District Water and Soil Industry Development Zone, after completion, will serve the Beijing side and other Chinese panel makers, boost Chongqing Development of LCD panel industry chain. At present, the project is in the land level, plant design stage, is expected to start this year.
It is reported that in June this year, Corning Display Technology President of China and Erjiang New District Administrative Committee Executive Deputy Director Tang Zongwei Corning United States headquarters signed an investment agreement. Anjie believes that this investment to strengthen the Corning Corporation as a high-quality LCD glass substrate supplier's leading position, also shows that the development of long-term commitments with customers in China.
As the core of the LCD panel industry chain, Corning manufacturing glass substrate in the display panel industry upstream link. Previously, Corning had an LCD glass melting and post-processing plant in Beijing, and the Chongqing project was the second display glass substrate production facility for Corning's layout in mainland China. Midwest market, the rapid development of electronic information industry and Chongqing electronics industry cluster of high concentration, is considered to be settled in the main driving force.
With the current smart phones, tablet PCs, super-new digital electronic products such as the rapid growth of the market, LCD products in China's market development great potential. Driven by the strong demand for LCD glass substrates, the Chongqing project will enable Corning to serve China's panel makers more efficiently through localized supply. According to the person in charge of BOE Technology Group Co., Ltd., BOE has long established a long-term strategic cooperative relationship with Corning Glass. After joining the Liangjiang New Area, Corning will save the cost of logistics and other cooperation in the local service. Into the Liangjiang New Area's largest domestic manufacturers of touch-screen Leybold Gaoke also said that before and Corning glass substrate also has a good basis for cooperation in the future both sides also have a lot of room for cooperation.