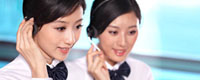 Name: Jessie
Tel: +86-755-27864416
Mobile: +86-18823763597
E-mail: jessie@rxxdisplay.com
Add: 3rd Floor Bldg.11,ChangXing Technical Zone,Wan An Road,Sha Jing town,Ban An district ,Shen Zhen ,GuangDong, China.
Skype: +8618823763597
WeChat: +8615623028461
whatsapp: +8618823763597
QQ: 1610996003





Company News
>> Domestic OLED screen full-blown LCD screen will be marginalized 21th,Apr,2018
No matter how much you have nostalgia for the LCD screen, it has been marginalized. This is an indisputable fact. The most obvious example is that Apple used the OLED screen for the first time this year on the iPhone X. After the production guarantee, the iPhone screen will inevitably turn to the OLED screen.
According to statistics from IHS Markit, a market research organization, the market size of global OLED display for smartphones reached US$4.7 billion in the third quarter of this year, a surge of 30% from US$3.6 billion in the same period of last year.
With more and more mobile phone manufacturers using OLED screen mobile phone will reach 53% by 2020, and the real beneficiary is definitely Samsung.
Samsung is currently the global leader in the OLED display manufacturing market, accounting for 34.1% of the market. Japan's Japanese monitor followed, with a market share of 13.6%. LG Electronics ranked third with a market share of 11.7%. Japan's Sharp ranked fourth with a market share of 8.2%.
It is worth noting that the current domestic screen maker BOE is also making OLED screen, in addition to increasing research and development, production capacity is also actively expanding, it is said that Apple is testing their screen, intends to add it to the iPhone screen supply chain system, If this is the case, then the domestic OLED screen will further erupt.
It should be further explained that the OLED fingerprint sensor under the screen has been set. The full-screen + fingerprint mobile phone will continue to blow out next year. We can wait and see.