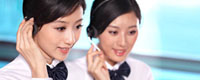 Name: Jessie
Tel: +86-755-27864416
Mobile: +86-18823763597
E-mail: jessie@rxxdisplay.com
Add: 3rd Floor Bldg.11,ChangXing Technical Zone,Wan An Road,Sha Jing town,Ban An district ,Shen Zhen ,GuangDong, China.
Skype: +8618823763597
WeChat: +8615623028461
whatsapp: +8618823763597
QQ: 1610996003





Company News
>> Sharp mass production of OLED display this quarter will break Samsung's monopolyb 24th,Apr,2018
In the small-size OLED display market, Samsung is still the king of the mountain. Currently, it has monopolized more than 90% of the market share. This situation makes other manufacturers just around the corner. Digitimes reports that Sharp CEO Dai Jinwu announced that long-time LCD manufacturer Sharp is preparing to start production of smart phone's OLED display this quarter and launch its own branded smart phone between the second quarter and third quarter of this year. .
At present, iPhone X is exclusively supplied by Samsung. However, the major supplier of OLED key process technology FMM, Dainippon Printing and Letterpress Printing, have all been tied up by Samsung and banned from selling. Sharp first needs to resolve how to connect with other manufacturers capable of producing FMM.
At the same time, this is also a good thing for Apple, because Apple is also interested in reducing component costs by diversifying resources. Foxconn is the only assembler of the iPhone X. The Foxconn boss has invested billions of dollars to fund this transition process to add other manufacturers' spare parts to the 2019 iphone or this year's model.