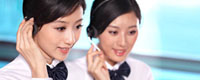 Name: Jessie
Tel: +86-755-27864416
Mobile: +86-18823763597
E-mail: jessie@rxxdisplay.com
Add: 3rd Floor Bldg.11,ChangXing Technical Zone,Wan An Road,Sha Jing town,Ban An district ,Shen Zhen ,GuangDong, China.
Skype: +8618823763597
WeChat: +8615623028461
whatsapp: +8618823763597
QQ: 1610996003





Company News
>> OLED screen breaks the market LCD's future will go from here 2nd,May,2018
LED LCD TVs have fallen into a price war under the halo of Internet TV. At the same time, OLED technology is appearing in a gesture of "maximizing the appearance of natural colors" in order to lead a new "color TV revolution".
Currently, the screens in the market are mainly classified into LCD (or LED, ie, liquid crystal display) and OLED. The biggest difference between OLED and LCD is that the light emitting principle is different from the TV color rendering technology, so the display effect of LCD (LED) and OLED is very different.
OLED screen breaks the market LCD's future will go from here
From the technical point of view, OLED is even better, it is very thin, high luminous efficiency (energy-saving), bendable and excellent contrast and black level (that is, when the black screen is all black), these are LCD display technology can not reach To the Due to the OLED display technology, it was mainly used in small screen products, such as wearable devices and mobile phone screens. However, due to LCD display technology encountering bottlenecks and ceilings in research and development, OLED large screen production technology has also been adopted by some manufacturers. Pay attention.
According to data from a third-party research organization IHS, in 2014, OLED's market size was US$8.7 billion, which will grow rapidly in the next few years. It is expected that by 2022, this market will grow to US$29.1 billion.