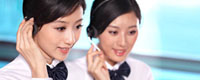 Name: Jessie
Tel: +86-755-27864416
Mobile: +86-18823763597
E-mail: jessie@rxxdisplay.com
Add: 3rd Floor Bldg.11,ChangXing Technical Zone,Wan An Road,Sha Jing town,Ban An district ,Shen Zhen ,GuangDong, China.
Skype: +8618823763597
WeChat: +8615623028461
whatsapp: +8618823763597
QQ: 1610996003





Company News
>> Nantai strong earthquake hit Samsung OLED panel supply chain Huaying accident burst single! 3rd,May,2018
The strong earthquake in Nantai hit the South Branch panel supply chain. Innolux, Caijing, and Hexin were not spared. Due to the earthquake shaking, the machine shift and fragmentation were to be repaired. Not only did the entire supply chain suffer from chaos and chaos, even South Korea. Samsung OLED panel also became a victim. Samsung immediately sent personnel to Taiwan for solid goods and transfer orders. Huaying became a beneficiary of earthquake accidents.
Nantai strong earthquake hit Samsung OLED panel supply chain Huaying accident burst single!
As a result of the Nantai earthquake, many machines were automatically shut down due to severe earthquake shaking, including the exposure of the machine and other machines, requiring the original technicians to come to Taiwan for repairs, and there were numerous manufacturers waiting to be processed, so the entire recovery time might be postponed. In addition to the group's more serious damage, He Xin is also a direct victim of the earthquake disaster.
Hexin's fastest 2-week recovery
In Hexin's 5.3 generation production line, 90% of the touch sensors produced are used as AMOLED (Active-matrix organic light-emitting diode) panels, and the main customers are Samsung, Zhanhe Xinying. More than 60% of the revenue is received, and the monthly investment volume exceeds 35,000 glass substrates.
He Xin suffered and Samsung became a victim. Since Samsung's touch sensor foundries in Taiwan are Hexin and Huaying respectively, the monthly shipment volume of mobile phone panels is more than 3 million pieces. The earthquake has a huge impact on Samsung's production capacity. Therefore, after the earthquake, Samsung immediately sent personnel. Come to Taiwan to understand the situation, and actively carry out transfer orders. Since Samsung has orders at both Hua Ying and He Xin, the transfer order does not require re-certification.
Deeply afraid of the Chinese market
The market adjustment unit IHS pointed out that AMOLED panels are exclusively produced for Samsung monitors and have been used only for Samsung's Galaxy smart phones in the past 6 years. However, due to poor sales of Samsung mobile phones, Samsung monitors have been shipped to Chinese mobile phone brand manufacturers. The price reduction strategy of the panel was successful. In the second half of 2015, it successfully entered into China's mobile phone brands such as Huawei, Lenovo and OPPO.
It is understood that the current and Xin due to the need for machine time adjustment and recovery, if it takes 2 to 3 weeks, and Samsung finally into China's mobile phone brand factory, saying nothing can not be single, due to rush to transfer orders to China Ying Ying, so Hua Ying regardless of touch sensors or 5 inches of amorphous silicon (a-Si) panels are therefore burst.
Huaying panel orders doubled
In the case of the transfer order, Hua Ying, Deputy Chief Accountant of Zhong Ying, stated that "there is no comment on a single customer", but the current order volume does increase. Among them, the production capacity of 4.5-generation and 6-generation plants has increased, of which 4.5 generations of monthly investment. It was originally 75,000 pieces, and 6 generations of plants were 60,000 pieces, of which 4.5 generations of factory orders increased by 1.5 times, while 6th generation also increased by 1 times.
Due to the urgency of customer chasing orders, will Hua Ying re-consider the re-instatement of the previously stopped 4.5L1B? Zhong Zhaoqi said: "The double-track line is not currently under consideration. At present, we hope that we can choose orders with better profits to take orders to maintain the company's better profits."
As for the amorphous silicon panel order of 5 inches, it has indeed received customer inquiries, as to whether the customer will place orders, or wait for customers to make judgments.
The following is attached to the list of companies in the semiconductor and optoelectronics industry for your reference.