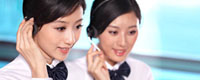 Name: Jessie
Tel: +86-755-27864416
Mobile: +86-18823763597
E-mail: jessie@rxxdisplay.com
Add: 3rd Floor Bldg.11,ChangXing Technical Zone,Wan An Road,Sha Jing town,Ban An district ,Shen Zhen ,GuangDong, China.
Skype: +8618823763597
WeChat: +8615623028461
whatsapp: +8618823763597
QQ: 1610996003





Company News
>> The use of more advanced ultrasound screen fingerprints on the Apple Face ID Samsung S10
According to SamMobile's report, the Samsung Galaxy S10 will be Samsung's first under-the-screen fingerprint mobile phone. Compared to the current Android player's optical screen fingerprint identification, the Samsung S10 will adopt a more advanced ultrasonic screen fingerprint sensor.
At present, there are two kinds of fingerprint identification schemes under the screen, one is the optical screen fingerprint technology represented by Synaptics and Huiding Technology, and the other is the ultrasonic screen fingerprint technology represented by Qualcomm. Currently, the optical screen has been commercialized. Under the fingerprint technology, but from the actual use of experience, the fingerprint under the optical screen not only requires the screen to open the highest brightness to unlock the fingerprint, but also in the recognition accuracy and security aspects need to be improved.
Ultrasonic screen fingerprints scan fingerprints by ultrasound, so they do not need the screen to turn on the highest brightness when identifying fingerprints. Pulses from the ultrasonic sensor can sense fingerprint-specific holes and ridges, forming 3D depth data to ensure greater accuracy.
Earlier this year, Samsung Mobile President Gao Dongzhen once said that Samsung's future strategy will focus on launching products that make consumers feel valuable and valuable. From the fingerprint on the screen, Samsung chose to launch products only when the technology is mature. It shows that Samsung has started with the user experience.