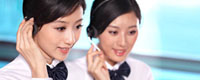 Name: Jessie
Tel: +86-755-27864416
Mobile: +86-18823763597
E-mail: jessie@rxxdisplay.com
Add: 3rd Floor Bldg.11,ChangXing Technical Zone,Wan An Road,Sha Jing town,Ban An district ,Shen Zhen ,GuangDong, China.
Skype: +8618823763597
WeChat: +8615623028461
whatsapp: +8618823763597
QQ: 1610996003





Company News
>> March 2018 LCD module shipment ranking: BOE/Tianma/Zhongguang potential top three
First, the LCD market information
1. The National Memory Base, China Star Optoelectronics, Tianma Microelectronics and BOE have formed a "one core, three screens" industrial chain in Wuhan. Currently, the four major projects are making rapid progress: On April 12, the first chip production machine was moved into the national memory base and will be mass-produced within the year; Huaxing Optoelectronics and Tianma Microelectronics small and medium size panel production lines have been lighted up and put into operation; BOE 10.5 The LCD production line was formally started on April 9th.
2. On April 12, Japan Idemitsu Kosan Co., Ltd. signed a project cooperation agreement with Chengdu Hi-tech Zone, and will invest and establish a wholly foreign-owned company in the high-tech zone of Chengdu to produce OLED electronic materials for manufacturing and processing. (China) Co., Ltd., as well as Chengdu Branch of Chuguang Electronic Materials (Shanghai) Co., Ltd., which is principally engaged in sales service and technical support. After completing the procedures for the establishment of the new company, it is expected that by 2019, the construction of the OLED electronic material production plant will be completed and put into production.
Second, the statistical analysis of the market of LCD module in March
According to data from the Rising Sun Big Data, the market for touch-control modules began to pick up after the downturn in February, and shipments rose slightly, which was basically the same as in January. The top three are still BOE, Tianma, and China Optoelectronics. It is worth mentioning that Dili crystal increased its shipment volume because it received a foreign order from BOE.
III. List of LCD Modules in March