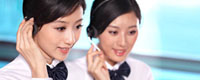 Name: Jessie
Tel: +86-755-27864416
Mobile: +86-18823763597
E-mail: jessie@rxxdisplay.com
Add: 3rd Floor Bldg.11,ChangXing Technical Zone,Wan An Road,Sha Jing town,Ban An district ,Shen Zhen ,GuangDong, China.
Skype: +8618823763597
WeChat: +8615623028461
whatsapp: +8618823763597
QQ: 1610996003





Company News
>> The biggest impact on the TV industry is the imminent transformation of smart phones
Many TV manufacturers believe that the outlook for the TV market is still bright, and it is now "darkness before dawn." To usher in the dawn, TV manufacturers need to fight a breakthrough. Experts in the industry have identified: content, intelligence, and things. The "threeizations" of the United States are considered to be the direction of breakthrough.
The consensus of an industry is that mobile phones have the greatest impact on the television industry. According to the data, the longest-used device for consumer video and audio entertainment is a mobile phone, accounting for 46.3% of the total, which is far more than 30.9% of the total, and ranks second in television.
China's TV companies attach great importance to the in-depth study of intelligence, voice recognition capabilities are obviously rich in other foreign brands, although many users do not buy the current intelligent systems, not only response time, and the accuracy of speech recognition can not be very good Protection. That is because the problem of chaos in the domestic smart TV market is relatively serious. Internet brands are constantly appearing. Even a few hundred dollars can buy a TV with an intelligent system. These cheap products that have hit the "price war" actually have no positive driving force for the entire industry. They can't get any core technology worth showing off. What they can do is to reduce costs by "stealing work and cutting materials."
Actually, intelligent products such as Hisense and TCL have made in-depth optimization of their TV products. In recent iterations, they have already bid farewell to problems such as low recognition rate and long response time. Saying goodbye to the vicious price war and really making a domestically-made high-quality intelligent system that is different from the joint venture brand is the only way out of which TV is currently available.