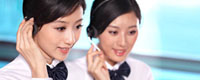 Name: Jessie
Tel: +86-755-27864416
Mobile: +86-18823763597
E-mail: jessie@rxxdisplay.com
Add: 3rd Floor Bldg.11,ChangXing Technical Zone,Wan An Road,Sha Jing town,Ban An district ,Shen Zhen ,GuangDong, China.
Skype: +8618823763597
WeChat: +8615623028461
whatsapp: +8618823763597
QQ: 1610996003





Company News
>> China's panel makers mass put into operation Samsung and LG may cancel transactions
According to reports from South Korean media quoted market sources, South Korean panel maker LG Display planned to provide LCD panels to Samsung Electronics, which has been delayed for more than one year. During this period, due to fluctuations in market supply and demand, the two companies It is the opponent's company that has not yet decided on the final supply and price.
According to the report, when Hon Hai Group suddenly announced that it had ceased to supply Samsung products after the Hon Hai Group's entry into the Japanese panel maker Sharp (SHARP), the world's largest TV maker began to seek help from other suppliers. One is the rival LG Display. At the time, there was a shortage of global LCD panels. The two South Korean companies reached a rare partnership and were once spread to the United States.
After several months of negotiations, LG provided Samsung with 40,000 to 50,000 LCD panels for testing in 2017. Later, LG originally planned to provide Samsung with approximately 1.52 million LCD panels. However, as the two companies used different production technologies, Samsung began to adjust the production line in order to fully receive LG LCD panels, but according to industry sources, the test time is obvious. Too long.
The report quoted sources as saying that although Samsung's testing time was too long, Samsung would still be willing to buy from LG without any other suppliers providing LCD panels. However, the real reason for the final purchase plan was actually Supply chain and last traded price. In the past year, the LCD panel market has undergone tremendous changes. Chinese panel makers have expanded their production lines. Samsung has also rapidly stabilized its supply chain. The market has gradually shifted from supply shortage to oversupply. LG insists on high panel prices. Attractive.
According to statistics from market research institutions, in the first quarter of 2018, the prices of 65-inch LCD panels fell by an average of 13% to 14% from the previous quarter. By the second quarter, the panel prices are expected to continue to decline by 14% to 16%. Saying that the urgency of the LCD panel has been lost has delayed the entire plan by one year. However, sources revealed that Samsung and LG should not cancel this well-known transaction, but will compromise on the final detailed trading conditions, so as not to adversely affect both parties.