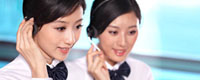 Name: Jessie
Tel: +86-755-27864416
Mobile: +86-18823763597
E-mail: jessie@rxxdisplay.com
Add: 3rd Floor Bldg.11,ChangXing Technical Zone,Wan An Road,Sha Jing town,Ban An district ,Shen Zhen ,GuangDong, China.
Skype: +8618823763597
WeChat: +8615623028461
whatsapp: +8618823763597
QQ: 1610996003





Company News
>> Apple will abandon launch of LCD iPhone next year
May 28 news, according to a number of sources, Apple decided to use the OLED display only from the iPhone launched next year.
Sources said that Apple has recently begun planning for the iPhone product lineup next year, and all three new models will likely use OLED displays.
An industry insider who declined to be named said: "Apple has decided to use the OLED display only for the iPhone that will be launched next year. They are very happy with the OLED screen of the iPhone X because the OLED screen exceeds the image quality and functionality. LCD screen."
Another source who declined to be identified confirmed this. He added: "If Apple expands its product lineup, LCD models may appear. But if Apple still insists on the current three product lines, then all new iPhones will be equipped with OLED displays."
Following the debut of the first OLED iPhone last year, Apple plans to introduce three new models this year: two OLEDs and one LCD model iphone. Industry observers expect that Apple will implement a two-track strategy next year.
It is expected that Apple's abandonment of LCD screens will have a ripple effect on the industry. As the largest LCD supplier to the iPhone, Japan's JDI may be hit hard; while another supplier, LG Display, will face increasing pressure because it will be forced to increase its initial stage and scale. Productivity of small OLED products.
At the same time, for the current Samsung, the only OLED supplier for the iPhone, the benefits are clear: it will further increase its leading position in the industry. At present, Samsung has occupied more than 95% of the global OLED market for mobile devices.
The current market is facing high prices. Because the wide adoption of OLEDs may increase the overall price of mobile phones. Sources said that Apple may reduce the purchase price of other components, such as cameras and sensors, by increasing the volume of orders rather than substantially increasing the price of the iphone.