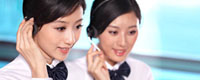 Name: Jessie
Tel: +86-755-27864416
Mobile: +86-18823763597
E-mail: jessie@rxxdisplay.com
Add: 3rd Floor Bldg.11,ChangXing Technical Zone,Wan An Road,Sha Jing town,Ban An district ,Shen Zhen ,GuangDong, China.
Skype: +8618823763597
WeChat: +8615623028461
whatsapp: +8618823763597
QQ: 1610996003





Company News
>> Truly International Further Delays Delivery of Circular with AMOLED Joint Venture Agreement
Truly International issued an announcement on May 31 that as early as July 14, 2017, the Company's indirect wholly-owned subsidiary, Truly Electronics, entered into an AMOLED joint venture agreement with the People's Government of Meishan City, People's Government of Renshou County and Renshou C&C to be located in Sichuan Province. Renshou County, Meishan City established the AMOLED joint venture company as a project company for the AMOLED project.
As set out in the deferred announcement, the company expects to send a circular to the shareholders on or before May 31, 2018, which contains, among other things, more details of the AMOLED JV Agreement and transactions conducted thereupon and the convening of special shareholders. Notice of the conference.
As more time is required to prepare and complete certain information to be included in the circular, the circular is expected to be postponed until or before 31 July 2018.
As disclosed in the previous announcement, the total investment of the AMOLED joint venture company is RMB 27.9 billion. It will establish a production facility for the sixth generation of AMOLED. The registered capital of the AMOLED joint venture company is RMB 15 billion, of which, Truly Electronics has invested RMB 2 billion, accounting for 13.3% of the equity. Renshou Industrial Investment (and designated investors) has contributed RMB 13 billion, accounting for 86.7%