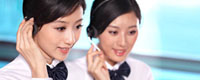 Name: Jessie
Tel: +86-755-27864416
Mobile: +86-18823763597
E-mail: jessie@rxxdisplay.com
Add: 3rd Floor Bldg.11,ChangXing Technical Zone,Wan An Road,Sha Jing town,Ban An district ,Shen Zhen ,GuangDong, China.
Skype: +8618823763597
WeChat: +8615623028461
whatsapp: +8618823763597
QQ: 1610996003





In the early hours of June 5, Beijing time, Apple held the Apple Developers Conference in 2018 in San Jose and released a new system for each product line at WWDC18. One of the most concerned and most popular is iOS. In iOS 12, Apple did not bring any major innovations. It was more like tinkering with previous systems and adding some small features. However, the iOS 12 update did not meet the user's expectations. Let's take a look at how the blows are "Tucao" iOS 12.
At the end of the conference, the most common assessment I heard was "This feature was available before XXX!". As a result, many of the new features of iOS 12 this time, we can see the shadow of the Android system, the more common AI album function has been used on Android phones for a long time, such as AI wisdom on MIUI map This feature can be said to have been played by Android vendors.
The function of the next notification category is also added to the Android O system. It is possible to classify notifications to remind them of embarrassment. It is the Android system that plays the rest. There is Memoji based on Animoji. For this feature emmm, my first reaction is Samsung's dynamic animation. . . . . . Another Android player played.
There is nothing worthy of being excited about the new iOS features. Many of the features are Android manufacturers to play with the rest, in addition to the several features we mentioned above, there are filters in the camera interface, plus animation in the self-timer Expressions and other functions are like "plagiarism" made by domestic mobile phone manufacturers, feeling iOS 12 is adding some small features on Android.
How satisfied are users with iOS 11?
Cooke said at the press conference that users' satisfaction with iOS 11 reached 95%. what? Are you sure that PPT has not failed? The external network is not much to say, taking Weibo users' feedback as an example. Tucao iOS 11's system card, power consumption, and inexplicable Bug accounted for a lot, and the update frequency is unrestrained, even a few days to update the system version of the phenomenon. This is also satisfied with 95%?
In addition, regarding the functionality of the hardware system, taking the Wi-Fi connection performance as an example, the problem of Wi-Fi signal and stability that the user perceives is obvious, and the system version is updated more and more unstable, resulting in the mobile phone Wi- The Fi Internet experience is extremely bad. Does this Cooke also say that iOS 11 system satisfaction is 95%? I suspect I used a fake iOS 11.