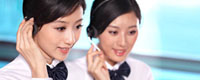 Name: Jessie
Tel: +86-755-27864416
Mobile: +86-18823763597
E-mail: jessie@rxxdisplay.com
Add: 3rd Floor Bldg.11,ChangXing Technical Zone,Wan An Road,Sha Jing town,Ban An district ,Shen Zhen ,GuangDong, China.
Skype: +8618823763597
WeChat: +8615623028461
whatsapp: +8618823763597
QQ: 1610996003





Company News
>> The body of the glass industry is rampant. The shells, cover plates, and lens manufacturers are pouring in
At the Apple WWDC18 World Developers Conference on June 4th, Apple officially released the iOS 12 operating system, added USDZ's document format, AR measurement tool (Measure) APP, ARKit 2.0, etc., and Siri upgraded the system. In the shortcut key skills, but also improves the performance of the old equipment. Performance acceleration and focus on AR became the theme of this conference.
Apple began to pay more attention to the software behind, the hardware approached standardization and mediocrity, and China's apple supply chain companies benefited
Among them, Apple said that AR is a disruptive technology that allows users to experience the real world in a whole new way, change people's work and lifestyle, and iOS 12 will continue this, bringing a new AR sharing experience and a long-term connection with specific locations. Settings, object detection, and image tracking. According to Apple, iOS is the world's largest AR platform with hundreds of millions of devices that support the AR experience.
iOS 12 supports experience of AR on different system platforms. Apple and Pixar team worked closely together to create an AR file format called USDZ. The web version is also supported. It helps users customize the appearance of items directly on Safari. Or move it to reality to see the actual size. Apple also provides developers with 3D development tools for partners to create USDZ files. Adobe, Autodesk and other companies will cooperate with Apple and can create AR content directly through its professional tools such as Adobe Cloud Suite, access, and promote at all. The iOS platform shares USDZ files to experience AR.
In addition, Apple also introduced ARKit 2, a platform that allows developers to integrate AR sharing experiences, persistent AR experiences tied to specific locations, object detection, and image tracking to make AR applications more dynamic. Live Apple demonstrates how LEGO LEGO AR City leverages ARKit 2 features, including shared experiences, persistent AR, and 3D object detection, to bring LEGO's creations and characters to life
At the conference, Apple only updated its four major systems, including iOS, macOS, watchOS, and tvOS. Unlike the occasional release of some hardware products, the conference did not release any new hardware products, including everyone's expectations. For a long time iPhoneSE new models.
Apple dilutes the hardware update on this node, indicating that Apple is very confident about its own iPhoneX replacement hardware design. Basically, it has officially standardized this generation of model design as a template design for the subsequent cycle. This may mean that Apple's innovation in the future will not have too many new hardware features, only regular upgrades.
This is also the case, Apple's market value has instead increased to a historical high, close to trillion market value of US dollars. The global share price of Apple's supply chain companies also rose. China's domestic Apple supply chain companies also rose before the market.
As the industry predicts that there will be no major changes in Apple's innovation at the hardware level, Apple will further pursue the cost-effectiveness of hardware to drive down the cost of the supply chain, gain greater profit margins, and allow Apple to sell at a lower price. The price will attract more consumers and further expand their own user base and service value-added business income. Affected by these fundamental reasons, Apple suppliers in the supply chain that can provide cheaper products are more optimistic about the industry.
Apple's hardware innovation in the appearance of structural components on the wheel to the glass body
In yesterday's article, Li Xing mentioned that Apple's body design began with the use of a desktop computer's injection molding machine case and slowly switched to the "no mold design concept" that draws on the iPod music player, and in fact Apple is in the notebook. The "No Mold Design Concept" model was adopted on the computer even before the iPhone, and achieved unprecedented success. It quickly opened up inventory levels with competitors and gained the largest market profit rate.
After adopting the "no mold design concept" model of the iPhone, Apple first replaced the mobile phone body materials with aluminum materials and stainless steel materials that are the same as the iPod music players and Apple laptops, and automated processing through CNC machine tools. And the processing data is collected, and the supply of upstream materials in the supply chain is monopolized in the market with lower futures prices.
However, with the development of telecommunication technology, the communication network transmission technology has been upgraded from 3G and 4G to the current 5G. In addition, Apple has refocused on the NFC function and added wireless charging, multi-standard GPS, and new versions of WIFI and Bluetooth transmission technologies. In the future, perhaps the need for certain political aspects, adding FM signal transmission, etc., so Apple had to adjust the body structure of the phone.
In Apple's choice of body materials to adapt to various signal conversion efficiencies, sapphire, ceramics, liquid metal, glass, and ancient plastics have all been used in Apple's trials, and some of them continue to be used. In order to stimulate the industry to find out more efficient, lower-cost new production process.
However, in the final selection of body materials, Apple still has a special preference for Corning glass materials, which are common with large modules. The first is that the industrial chain of Corning Glass has been matured by Apple. No matter the production scale, production efficiency, or production cost, it has reached the level that Apple wants. The second is to use the same materials and supply chain to produce Apple rear cover, Apple can save a lot of development costs and supply chain management costs.
Of course, other kinds of non-metallic materials such as sapphire, ceramics, plastics, and liquid metals that can achieve no screen defects, high processing costs for sapphire and ceramics, low yields, and slow production schedules can cause Apple to suffer. In the end, plastics and liquid metals have to go back to the original design molds, and the old way of processing products does not meet the "no mold design concept" advocated by Apple, and was temporarily abandoned by Apple.
In the end, of course, Apple chose the same glass material as the front cover glass on the mobile phone body. In order to ensure the consistency of the language design of the product structure, it can also use its own supply chain with high efficiency and low cost. In terms of productivity, Apple's hardware innovations have also turned to the glass body in the appearance of structural components.