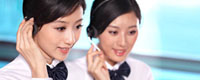 Name: Jessie
Tel: +86-755-27864416
Mobile: +86-18823763597
E-mail: jessie@rxxdisplay.com
Add: 3rd Floor Bldg.11,ChangXing Technical Zone,Wan An Road,Sha Jing town,Ban An district ,Shen Zhen ,GuangDong, China.
Skype: +8618823763597
WeChat: +8615623028461
whatsapp: +8618823763597
QQ: 1610996003





Company News
>> Sharp to buy Toshiba computer business pass this week signed
The Nikkei News reported that Sharp will acquire Toshiba's computer business with an acquisition of approximately 5 billion yen (approximately RMB 300 million). Although Sharp has withdrawn from the computer market, because the parent company, Hon Hai Group, has experience in substituting for the computer company in the United States, it intends to use this basis to re-enter the market and cultivate new revenue sources.
The report pointed out that Sharp will also obtain a half of the equity of Toshiba Client Solution Co., Ltd., which Toshiba will invest in this autumn. It is expected to conclude a stock sale contract within this week, and Toshiba will retain a small portion of its shares.
Toshiba launched the world's first notebook computer in 1985. Its market share in the glory period was the highest in the world, but in recent years it has faced the challenges of the emerging powers of Lenovo in the mainland, ASUS in Taiwan, and even smart phones and tablet computers. Was taken away. The decision to sell the computer sector was made to reduce the deficit.
Toshiba saw this acquisition as part of its organizational transformation. Toshiba's 2017 revenue from computer business was 167.3 billion yen, a 13% decline from the previous year and an operating loss of 9.6 billion yen (previous year was a loss of 500 million yen.) (Yen), we look forward to taking this opportunity to cut this business with continuous losses.
Sharp itself has the technical advantages of manufacturing small and medium-sized LCD panels for use in computers or tablets. If the company itself produces computers, it will be able to ensure the supply of panels. Before Hon Hai's relocation of President Sharp's Dai Zhengwu, he mentioned that he can complement the Hon Hai Group and benefit the most, expressing his intention to return to the computer market.
Although Hon Hai does not have its own brand of personal computer business, it accepts the production of DELL and other big factory committees, possesses highly efficient production technologies, and holds a network of inexpensive materials. Sharp should focus on using the resources of Hon Hai Group, and after the acquisition of the Toshiba Computer Business, it will turn a profit. In addition, Sharp's strengths in the use of small and medium-sized LCD screen technology for personal computers, if they have their own computer business, can ensure the supply of panels.