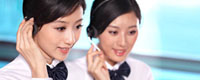 Name: Jessie
Tel: +86-755-27864416
Mobile: +86-18823763597
E-mail: jessie@rxxdisplay.com
Add: 3rd Floor Bldg.11,ChangXing Technical Zone,Wan An Road,Sha Jing town,Ban An district ,Shen Zhen ,GuangDong, China.
Skype: +8618823763597
WeChat: +8615623028461
whatsapp: +8618823763597
QQ: 1610996003





Company News
>> Expanding production of AMMA 6-generation AMOLED production line
On June 2nd, Shen Tianma A announced that the company recently signed the "About the 6th Generation LTPS AMOLED Production Line Phase 2 Project (Wuhan) Cooperation Agreement" with the Wuhan East Lake Development Zone Management Committee on the company's Wuhan Convention Center. After the signing of the agreement, Tianma expects to increase investment by RMB 14.5 billion to expand the production capacity of the 6th generation LTPS AMOLED production line. After the second phase of the project was completed and put into operation, the first and second phase of the 6th generation LTPS AMOLED production line together formed the ability to produce 37,500 flexible AMOLED display panels per month.
Tianma invested in building the second phase of the 6th generation LTPS AMOLED production line project, which will further enhance the overall strength of China's strategic new display industry, improve China's independent innovation capability and localization level in the high-end display field, and drive the progress and breakthrough of China's panel industry.
With the strong support of the Wuhan Municipal Government and the Administrative Committee of Donghu New Technology Development Zone, Tianma will accelerate the second phase of the company's 6th generation LTPS AMOLED production line with its rich customer resources and strong R&D capabilities. The market position in the high-end display area accelerates the realization of the strategic goals of leading companies in the global display industry.
Tianma actively deployed second-generation full-screen technology (notch + ultra-narrow frame design), notch comprehensive screen in December 2017 to achieve the first volume of output goods, 2017 annual LCD full-screen shipments ranked first in the world. After ramping up production capacity last year, Xiamen Tianma's LTPS LCD 6G production line has now reached full-scale sales. With the acceleration of full screen penetration, it is expected that the company's performance will continue to maintain high growth this year.
According to Quzhi Data, due to peak season factors, TDDI production capacity, and comprehensive screen solutions, the demand for global smartphone panel demand in Q18 will increase faster than supply growth in 2018, and the pattern of supply and demand will improve significantly. This is expected to usher in a structurally high business cycle. Tianma is a leading company in the small and medium-sized display industry in China. It is also an international leader in core technologies such as full-screen and AMOLED. In the future, it will fully benefit from the medium and small-sized technology upgrade and structural economic cycle.