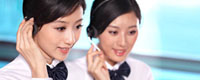 Name: Jessie
Tel: +86-755-27864416
Mobile: +86-18823763597
E-mail: jessie@rxxdisplay.com
Add: 3rd Floor Bldg.11,ChangXing Technical Zone,Wan An Road,Sha Jing town,Ban An district ,Shen Zhen ,GuangDong, China.
Skype: +8618823763597
WeChat: +8615623028461
whatsapp: +8618823763597
QQ: 1610996003





Company News
>> The progress of microLED is not good for LG is good news
LG's performance report showed that its operating profit rose by 84% year-on-year in 2017, but its subsequent 4Q17 results showed that operating profit fell by 95% year-on-year, mainly due to the decline in affected panel prices. Currently, LG is eager to rapidly promote the popularity of OLED panels in the TV industry to provide it with huge profits. It is the world's leading supplier of OLED panels for television, occupying more than 90% of the market share, and microLED is undoubtedly its OLED panel business. Important threats.
microLED progress is not smooth
Taiwanese panel companies in China are one of the main camps that promote the development of micro LED panel technology, because currently South Korea's two major panel companies, Samsung and LGD, are leaders in small and medium sized OLED panels and large-size OLED panel markets, respectively. Panel companies in China are investing heavily. In the OLED panel industry, Taiwanese panel companies in China are unable to compete with panel companies in South Korea and China in the OLED panel technology. Therefore, they hope to develop more advanced microLED panel technology to realize curve overtaking.
In terms of microLED panel technology, it is generally accepted that panel companies and Apple in Taiwan, China are the fastest growing R&D companies. In the past two years, China Taiwan has frequently held microLED technology seminars. It can be seen that panel companies in Taiwan have attached importance to microLED panel technology. This is also proved by the fact that Samsung has frequently traveled to China Taiwan to hunt and dig related talents.
AUO, one of Taiwan's most recent panel dual tigers, said that there is no specific road map and production schedule for the micro LED display products, which means that the microLED panel technology will take a long time before starting production. It is possible to achieve mass production after the year, but it is estimated that it will take longer to really scale.
Taiwan, China has two major panel manufacturers, respectively, AU Optronics and Hon Hai's innocent, AUO's position of this will no doubt give microLED will soon be put into a cold water, causing people to worry about this will give the panel Future advances in technology that bring about major changes in the industry.
Good news for LG's OLED business
LGD is the world's largest LCD panel manufacturer. However, with the launch of the 10.5/11th generation of BOE and Huaxing Optoelectronics, two major panel makers in China, the production capacity of LCD panels will continue to be excessive, resulting in LCD panel prices starting from the second half of last year. Continued decline, which is the main reason leading to LG's sharp decline in the fourth quarter of last year, in this case it is looking to OLED business as its profit growth engine.
The world's two largest OLED giants are Samsung and LG. Samsung's focus on the small and medium sized OLED panel market has already earned a lot in the industry. Last year, Apple's use of Samsung's OLED panel made the panel business profit second only to the chip business. LG's focus on the large-size OLED panel market is still trying to turn the business into a profit.
Currently, OLED TVs have started to become popular in the high-end TV market. In 2017, OLED TVs accounted for more than 50% of the high-end TV market. OLED TVs continued to double in the first quarter of this year, showing that OLED TVs are developing very rapidly. This is for LG. Of course it is good news. In order to meet the demand for OLED panels for TVs, LGD is planning to invest more than RMB 30 billion to build 8.5-generation OLED panel production lines in Guangzhou. If this production line is put into operation, LGD's OLED panel business will bring great benefits to it. profit.
However, panel companies in Apple and Taiwan, China have begun to promote the development of microLED panel technology, microLED technology is expected to replace OLED panel technology, microLED panel technology progress is now undoubtedly LG overjoyed, will encourage it to continue to expand its own OLED panel production capacity, At present, it is not yet seen that panel companies can threaten LGD in the large-size OLED panel market. Therefore, LG will become the biggest beneficiary when OLED TVs begin to be popularized.