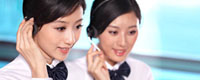 Name: Jessie
Tel: +86-755-27864416
Mobile: +86-18823763597
E-mail: jessie@rxxdisplay.com
Add: 3rd Floor Bldg.11,ChangXing Technical Zone,Wan An Road,Sha Jing town,Ban An district ,Shen Zhen ,GuangDong, China.
Skype: +8618823763597
WeChat: +8615623028461
whatsapp: +8618823763597
QQ: 1610996003





Company News
>> The BOE Wuhan 10.5 Generation Project has completed 79% of the total pile foundation project
The 10.5 generation display production project of BOE in the Linhang Port Development Zone in Wuhan was used as a new force for Hubei to create a "core-side" industry. The local government used nanny-style services to speed up the implementation of project construction and help Hubei sprint the trillion industrial cluster.
The BOE project, located in the Linhang Port area of Wuhan, with a total investment of 46 billion yuan, is the world's most technologically advanced, largest, highest-capacity, and largest-sized liquid crystal display panel production line. It has only been a year since signing the contract. In order to ensure the rapid progress of the project and the early commissioning of the project, as early as the time the agreement was still under review, Wuhan Linkong Port District had already started the "three links and one leveling" supporting work to maximize the time savings for the company. Twenty-four transformers were designed for the first time on a temporary basis, and the highest peak can meet 18,000 people entering the construction site at the same time.
The BOE project has now completed 79% of the total pile foundation project. Following the footsteps of BOE, Corning, the global leader in display technology, is also located adjacent to the company, providing BOE with upstream supporting glass substrates. In order to complete construction with BOE, the construction party adopted the international advanced EPC general contracting model.
As these two projects are completed and put into production, in the next 3 to 5 years, the upstream manufacturers of glass substrates, backlights, and electronic materials for LCD panels, and downstream companies such as mobile phone flat panels and TV sets will continue to gather and settle. Wuhan Airport Port District forms a complete display industry chain.
In Hubei, technological upgrading optimizes stocks and attracts investment, and the strength of "core-screen-end" continues to increase. Yichang CSG Group seized the layout of the electronic-grade polysilicon market; Huike Electronics formed an annual production capacity of more than 2 million LCD TVs and liquid crystal displays, making it the world's largest LED backlight production base. In Xiangyang, Hubei Taiji Semiconductor Co., Ltd. can produce 800,000 high-power thyristors and modules annually, becoming the largest supplier of high-power semiconductor devices in China. Huangshi layout Shangda Electronics, Xinxing Electronics and a number of printed circuit board industry, among the country's third largest printed circuit board industry agglomeration area.