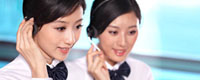 Name: Jessie
Tel: +86-755-27864416
Mobile: +86-18823763597
E-mail: jessie@rxxdisplay.com
Add: 3rd Floor Bldg.11,ChangXing Technical Zone,Wan An Road,Sha Jing town,Ban An district ,Shen Zhen ,GuangDong, China.
Skype: +8618823763597
WeChat: +8615623028461
whatsapp: +8618823763597
QQ: 1610996003





Company News
>> How does Vivo NEX occupy more than Apple's Samsung?
On June 12, vivo will hold a new conference in Shanghai and will officially launch a new series of vivo NEX. This mobile phone is a production version of the previous vivo APEX. It was used by the vivo official and various models and real machines. The figure can be seen that the ratio of vivo NEX screen will reach an unprecedented height, then vivo is how to do it?
Before we say how vivo can be done, let's take a look at the flagship models of Apple's Samsung, the leading brand in the smart phone industry. Taking iPhone X and Samsung Note8 as examples, the screen share is more than 80%, but it does not exceed 90%. This year, the screen share of many domestic Android models has been able to achieve about 90%.
The vivo NEX goes one step further and is expected to achieve a screen share of more than 90%, and achieving this exceeds the screen share in the forehead area. According to the official poster, vivo NEX does not have a forehead and uses a lifting front camera at the top. The camera can be extended when self-timer is needed, and it is very novel when the camera finishes.
Except for the forehead adopting novelty lifting camera, the three sides of the vivo NEX are very narrow, which helps to increase the screen share. Finally, in the chin area, the vivo NEX's chin is also relatively narrow, thus achieving high Screen ratio.