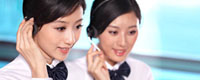 Name: Jessie
Tel: +86-755-27864416
Mobile: +86-18823763597
E-mail: jessie@rxxdisplay.com
Add: 3rd Floor Bldg.11,ChangXing Technical Zone,Wan An Road,Sha Jing town,Ban An district ,Shen Zhen ,GuangDong, China.
Skype: +8618823763597
WeChat: +8615623028461
whatsapp: +8618823763597
QQ: 1610996003





Company News
>> TCL Group: U.S. imposed tariff list has no effect on company business
On June 19, TCL Corporation (hereinafter referred to as "the company") issued an announcement. On the evening of June 15, Beijing time, the U.S. Trade Representative Office announced the listing of tariffs on Chinese exports to the United States. The list includes 1,102 products, and the total amount is 500. Billion US dollars, involving industries and fields such as aerospace, information and communications technology, robotics, industrial machinery, new materials, and automobiles. On June 16, the Tariff Commission of the State Council of the People's Republic of China issued an announcement on the collection of tariffs on imported products originating in the United States of 50 billion U.S. dollars, covering agricultural products, automobiles, aquatic products, chemicals, medical equipment, and energy products.
In response to the Sino-U.S. tariff increase levy, the TCL Group released on April 9th, 2018 the "Announcement on the Release of the "Improved Collection of Tariff Lists on China's Products" from the United States to the company", regarding the related impacts and the company's response measures. Explained.
Based on the above latest developments, the company further explained the status of each business segment:
1. According to the list of tariffs imposed by the United States, the company's current exports to the United States of color televisions, smart phones, white goods and other products are not included in the company's operations in the United States.
2. Some imported goods that China imposes tariffs on the United States and Canada have no effect on the company's business for the time being.
The company continued to pay close attention to the development of the situation and took all effective measures to safeguard the interests of the company, reduce the possible risks of trade with the United States, and maintain interactive communication with investors.